Justin Bieber is undoubtedly one of the most successful artists of our time. Despite having massive ups and downs in his musical career and his personal life, Justin Bieber has managed to captivate a massive fanbase around him over roughly 12 years in the music industry. In this article, we will look at all of Justin Bieber songs and his album so far.
The Canadian pop star was brought on to the music scene by Usher by signing him to RBMG Records in 2009 at the age of 13. Since then, Justin Bieber has released 5 studio albums, 3 compilation albums, 1 extended play album, and numerous singles. According to Chartmasters.org, the five studio albums have amassed a massive 19.6 million sales units.
All five studio albums by Justin Bieber have reached #1 in USA and Canadian charts, and within top 3 positions in the UK.
All Justin Bieber Songs & Albums So Far
Lead Singles
One Time (2009)
One Less Lonely Girl (2009)
Baby Ft. Ludacris (2010)
Eenie Meenie Ft. Sean Kingston (2010)
Somebody to Love (2010)
U Smile (2010)
Never Say Never Ft. Jaden Smith (2010)
Pray (2010)
Mistletoe (2011)
All I Want for Christmas Is You with Mariah Carey (2011)
Boyfriend (2012)
As Long As You Love Me Ft. Big Sean (2012)
Beauty and a Beat Ft. Nicky Minaj (2012)
Right Here Ft. Drake (2013)
All Around the World Ft. Ludacris (2013)
Heartbreaker (2013)
All That Matters (2013)
Hold Tight (2013)
Wait for a Minute with Tyga (2013)
Recovery (2013)
Bad Day (2013)
All Bad (2013)
PYD Ft. R. Kelly (2013)
Roller Coaster (2013)
Change Me (2013)
Confident Ft. Chance the Rapper (2013)
Where Are Ü Now with Jack Ü (2015)
What Do You Mean (2015)
Sorry (2015)
Love Yourself (2015)
Company (2016)
Friends with BloodPop (2017)
I Don't Care with Ed Sheeran (2019)
10,000 Hours with Dan + Shay (2019)
Yummy (2020)
Intentions Ft. Quavo (2020)
Forever Ft. Post Malone & Clever (2020)
Stuck with U Ft. Ariana Grande (2020)
Holy Ft. Chance the Rapper (2020)
Lonely Ft. benny blanco (2020)
Anyone (2021)
Hold On (2021)
Featured Singles
We Are the World 25 for Haiti – as part of Artists for Haiti (2010)
Wavin' Flag – as part of Young Artists for Haiti (2010)
Next to You by Chris Brown (2011)
Live My Life by Far East Movement (2012)
#thatPower by Will.I.Am (2013)
Lolly by Maejor Ali and Juicy J (2013)
Cold Water by Major Lazer and MØ (2016)
Let Me Love You by DJ Snake (2016)
Deja Vu by Post Malone (2016)
Despacito by Luis Fonsi and Daddy Yankee (2017)
I'm the One by DJ Khaled featuring Quavo, Chance the Rapper, and Lil Wayne (2017)
2U by David Guetta (2017)
Hard to Face Reality by Poo Bear and Jay Electronica (2018)
No Brainer by DJ Khaled featuring Chance the Rapper and Quavo (2018)
Love Thru the Computer by Gucci Mane (2019)
Don't Check on Me by Chris Brown and INK (2019)
Falling for You by Jaden Smith (2020)
Albums and Tracklists
Studio Albums
(1) My World 2.0 (March 19, 2010)
Tracklist
Baby (Ft. Ludacris)
Somebody to Love
Stuck In the Moment
U Smile
Runaway Love
Never Let You Go
Overboard (Ft. Jessica Jarrell)
Eenie Meenie by Sean Kingston
Up
That Should Be Me
iTunes bonus track
Kiss and Tell
Wal-Mart bonus track
Where Are You Now
Rich Girl (Official) (Ft. Soulja Boy)
(2) Under the Mistletoe (November 1, 2011)
Tracklist
Only Thing I Ever Get for Christmas
Mistletoe
The Christmas Song (Chestnuts Roasting on An Open Fire) (Ft. Usher)
Santa Claus Is Coming to Town
Fa La La (Ft. Boyz II Men)
All I Want for Christmas Is You (SuperFestive!) (Ft. Mariah Carey)
Drummer Boy (Ft. Busta Rhymes)
Christmas Eve
All I Want Is You
Home This Christmas (Ft. The Band Perry)
Silent Night
Deluxe edition
Christmas Love
Fa La La (Acapella) (Ft. Boyz II Men)
Pray
Someday At Christmas
Japanese deluxe edition
All I Want Is You (Acoustic)
(3) Believe (June 15, 2012)
Tracklist
All Around the World (Ft. Ludacris)
Boyfriend
As Long as You Love Me (Ft. Big Sean)
Catching Feelings
Take You
Right Here (Ft. Drake)
Fall
Die in Your Arms
Thought of You
Beauty and a Beat (Ft. Nicki Minaj)
One Love
Be Alright
Believe
Deluxe edition
Out of Town Girl
She Don't Like the Lights
Maria
iTunes bonus track
Love Me Like You Do
Spotify bonus track
Fairytale (Ft. Jaden)
Japanese edition
Just Like Them
(4) Journals (December 23, 2013)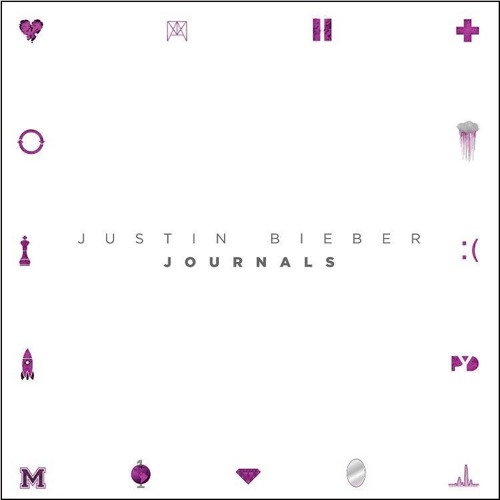 Tracklist
Heartbreaker
All That Matters
Hold Tight
Recovery
Bad Day
All Bad
PYD (Ft. R. Kelly)
Roller Coaster
Change Me
Confident (Ft. Chance the Rapper)
One Life
Backpack (Ft. Lil Wayne)
What's Hatnin' (Ft. Future)
Swap It Out
Memphis (Ft. Big Sean & Diplo)
Spotify bonus track
Flatline
Bonus track
Alone
(5) Purpose (November 13, 2015)
Tracklist
Mark My Words
I'll Show You
Company
No Pressure (Ft. Big Sean)
No Sense (Ft. Travis Scott)
The Feeling (Ft. Halsey)
Life Is Worth Living
Where Are Ü Now by Skrillex, Justin Bieber & Diplo
Children
Purpose
Deluxe edition
Been You
Get Used to It
We Are (Ft. Nas)
Trust
All In It
Wal-Mart bonus edition
Hit the Ground
The Most
Japanese edition
Home to Mama (Ft. Cody Simpson)
Apple Music edition
What Do You Mean? (Remix) by Ariana Grande
Spotify edition
What Do You Mean? (Acoustic)
(6) Changes (February 14, 2020)
Tracklist
Intentions (Ft. Quavo)
Forever (Ft. Clever & Post Malone)
Running Over (Ft. Lil Dicky)
Second Emotion (Ft. Travis Scott)
Get Me (Ft. Kehlani)
At Least For Now
Japanese bonus
Yummy (Summer Walker Remix) by Justin Bieber & Summer Walker
(7) Justice (March 19, 2021)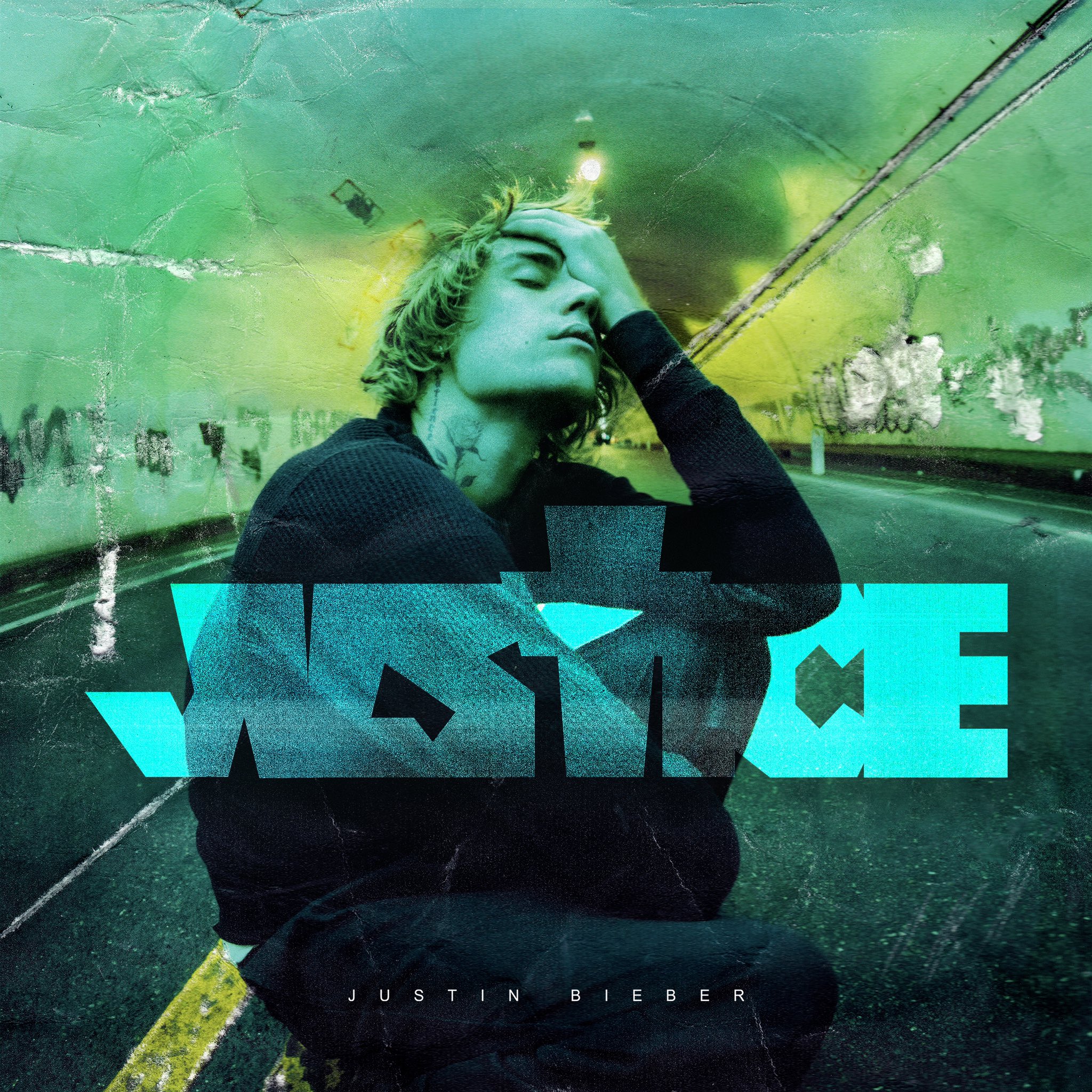 Tracklist
EP Albums
(1) My World (November 17, 2009)
Tracklist
One Time
Favorite Girl
Down to Earth
Bigger
One Less Lonely Girl
First Dance (Ft. Usher)
Love Me
Canadian iTunes store bonus
Common Denominator
One Less Lonely Girl (French Vocal)
Remix Albums
(1) My Worlds Acoustic (November 26, 2010)
(2) Never Say Never: The Remixes (February 14, 2011)
(3) Believe Acoustic (January 29, 2013)
The fourth studio album 'Journals' was only released as a digital album, hence the actual number of studio albums is a confusion on the internet.
However, this is the complete list of songs and albums by Justin Bieber so far. This list will continue to get updated with the latest music to be released.