Flo Rida is coming out of his hiatus. And what timing it is. The music of early 2015 has been out of the world. Flo Rida, join the party. Flo Rida is prepping to release his fourth EP on April 7, 2015. The EP is titled "My House" and will feature seven tracks, out of which, the first track of the album "Once In A Lifetime" is available for instant download upon pre-ordering the album now.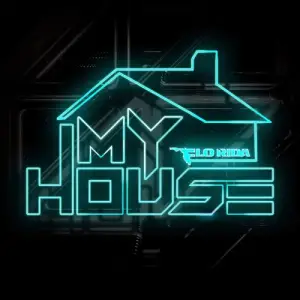 ---
Pre-Order Flo Rida's "My House" EP on iTunes / Amazon
---
Along with the official announcement of the upcoming album, Flo Rida also released a 30-second teaser for "One In A Lifetime". However, the full track and music video is available now.
Tracklist of "My House" EP by Flo Rida
1) Once In A Lifetime
2) My House
3) I Don't Like It, I Love It (Feat. Robin Thicke & Verdine White)
4) Wobble
5) Here It Is (Feat. Chris Brown)
6) G.D.F.R. (Feat. Sage the Gemini & Lookas)
7) That's What I Like (Feat. Fitz)
Watch "Once In A Lifetime" Music Video by Flo Rida
The music video shows Flo Rida leading a Martin Luther King Jr. parade in Miami.
What's more? "GDFR" featuring Sage The Gemini and Lookas also has it's own music video.
There is more exciting news and promotions which Flo Rida wishes to announce in the days leading to the album release. We highly suggest you stay connected with us for more updates on the upcoming EP, as well as new music, music videos, contests and more.
In the meantime leave a comment on your opinion about the new EP and the music released.