Taylor Swift was spotted with a brand new (and amazing) hair style. Taylor is yet to say anything about this surprise appearance of her leaving a studio, but most people are guessing it is for the "Bad Blood" music video. "Bad Blood" is named as the next single off of '1989' album.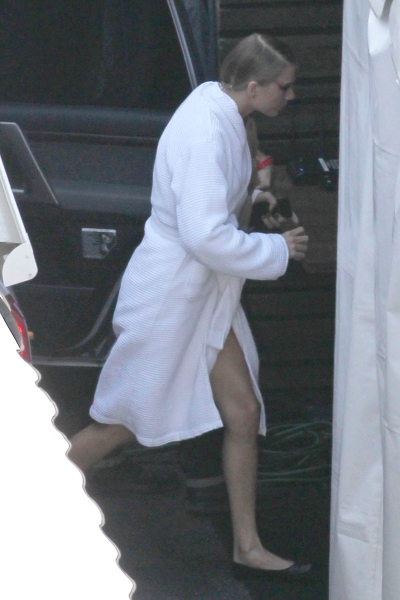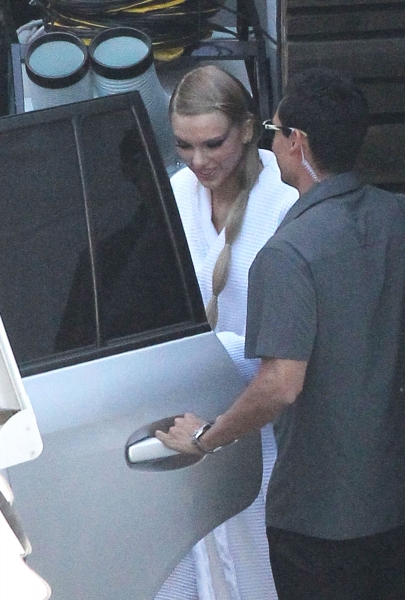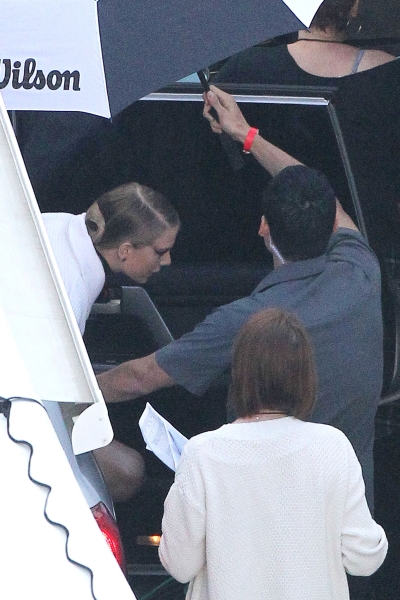 If this isn't for a new music video shoot, I don't what it is for. Look at her hair style. It's like a bunch of ponytails.
And what's even better? "Bad Blood" music video is supposed to have a bunch of star studded celebrity friends of Taylor Swift.
Taylor Swift News on Tumblr reports the following celebrities are suposedly in the "Bad Blood" music video.
Confirmed for Bad Blood music video: Hayley Williams, Zendaya, Kendrick Lamar, Cara Delevingne, Martha Hunt… Unconfirmed but Possible: Ellie Goulding (on her way to LA), Sarah Hyland, Lily Aldridge (in LA Friday) and Karlie Kloss (in LA Friday "for a very exciting shoot")
Of course, nothing is confirmed yet, but we have a pretty good guess that all of these rumors will come true.
What's interesting is that the next single is actually a remix of the original "Bad Blood" track. We are hoping that some of the musical guests on the music video will actually voice on it too. Hayley Williams? Kendrick Lamar? We are waiting.
So what do you think? We are stoked for the new music video. It should arrive by the end of April or the start of May-at least before her 1989 World Tour.