A new music video was released by Armin van Buuren from his upcoming studio album. "Another You" is also the first single from the new album and is produced by the one and only Mr. Probz. Watch the full music video below.
A little fun fact: The model that walks away in the first few seconds of the music video is Rosie Mac. Rosie Mac is a model, an actress, and a dancer. And she is also the body double for Daenerys Targaryen in the HBO's Game of Thrones.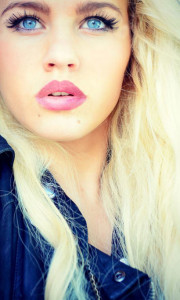 The other models appearing on "Another You" music video are from Mac Models Casting run by Rosie Mac herself.
Armin van Buuren's "Another You" music video has a classic EDM touch. Mr. Probz's vocals on the track only adds that much variation to the song. An absolutely amazing hit.
The single is available on iTunes and Amazon for download.
Leave a comment if you enjoyed the new music video by Armin van Buuren and Mr. Probz.