Ryan Adams released the full cover of all the tracks on '1989' album by Taylor Swift. The full album is available for stream for free.
We all have raped the repeat button on Taylor Swift's '1989' album tracklist. We have heard so many covers of each individual song by artists and fans alike. But we have never come across such a twist as Ryan Adams has delivered here. He has re-done or re-created all of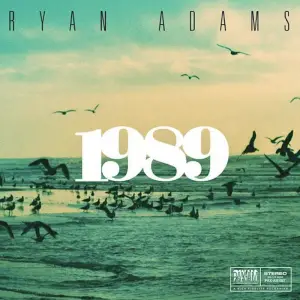 ---
Buy Ryan Adams's cover of '1989' on iTunes / Amazon
---
Listen to the Full Album Cover of '1989' by Ryan Adams Below
How good was this? Even Taylor Swift was extremely excited when Ryan Adams announced that he will be covering Taylor Swift as his next project.
Sadly, for some reason "Clean" didn't make it into the album cover.
She even got impatient today, waiting for the release of the album.
https://twitter.com/taylorswift13/status/645769757522817029
What do you think about this album cover? What is your favorite?