Ed Sheeran blessed us with two brand new singles on last Friday and the whole fandom is still in shakes. A spur of memes took over Twitter. The two new singles are quite contrasting to each other and have their own themes. "Castle On The Hill" is more of a tribute to Ed's childhood and hometown of Suffolk, England. "Shape Of You" on the other hand is a very unique romance song. However the songs are, one question still remains mysterious and that is the title of the new album. And we may have some creative answers.
Artworks for "Castle On The Hill" and "Shape Of You"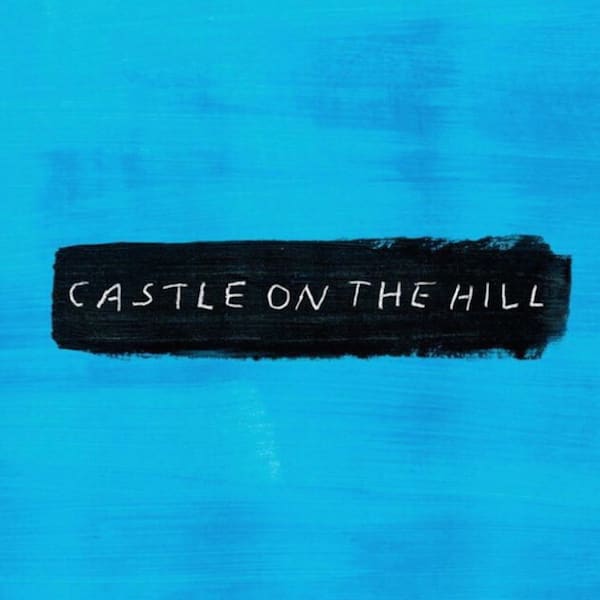 Ed Sheeran changed the default pictures of his Facebook and Twitter profiles a few weeks ago indicating that something was happening behind the curtains. The new profile pictures were a plain baby-blue square with nothing on it. Now we see that the album has a color theme. Ed Sheeran's debut album '+' was themed orange and 'x' was themed green. This album it's all about sky-blue.
Ed Sheeran's New Album is Titled 'Divide'
So back to the title of the album. As shown above "Castle On The Wall" has a plain black horizontal stripe on which the title of the song is written. "Shape Of You" artwork has two dots on a vertical plain. This could not have been a coincidence that when these two artworks are overlapped a '÷' sign morphs.
So there it is, how and why Ed Sheeran's new 2017 album will be titled 'Divide.' Ed used clever symbolism to reveal the album title. He has yet to officially announce the title still. But we can be pretty confident about this thought process.
[polldaddy poll=9629230]
If you need more symbolism, here are two screenshots from the lyric video of "Shape Of You." These could be purely coincidental, but it's too obvious to pass on.
That's all we have for you. If you think the album title could be something else, do comment below with your justifications.
We will possibly see more symbolism if more singles are released with their artworks. But since the message has been conveyed, it would be doubtful if more artworks will be designed to tell the title of the album. Whatever the album title will be, this is going to be an amazing year for music and Ed Sheeran fans.
#2017SavedByEd