Offset has finally released the music video for his confessional single "Red Room." As expected, the video is a highlight reel of his life from his early childhood troubles, gang affiliations and music helping him discover the path. The song sparked controversy when it was leaked in November 2018, and has been on the watch list of many fans, as the first solo single of Migos member Offset released "Red Room." And now, we have the music video.
"Red Room" is rumoured to be part of the upcoming debut solo studio album by Offset. The album is expected to be titled 'Red Room' and is expected to release in mid-2019. An unconfirmed tracklist suggests song names such as "Heathen," "Bad Like Me" and "Father of 4" from this upcoming project.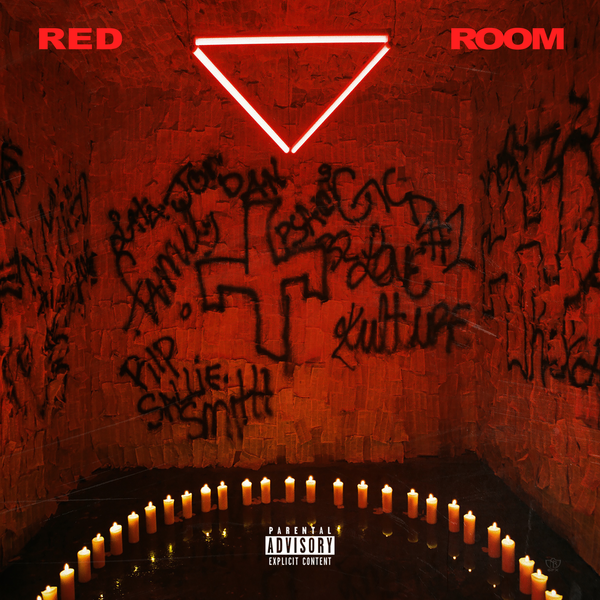 What Does 'Red Room' Mean?
The phrase 'red room' has several meanings–and none of them are any good. UrbanDictionary suggests several meanings for this phrase;
"A room that most deep web people die in. Usually full of torture equipment and blood everywhere. Beware of deep web websites while on the internet."

"The MOST messed up Japanese flash animation"

"A room with red walls where you take a partner to tie them up and have sex with them. Whips, chains and ball gags galore. Usually hidden behind a bookcase."

UrbanDictionary
Watch "Red Room" Music Video by Offset
---
Download "Red Room" Single on iTunes and Amazon
---
"Red Room" possibly has one of the longest choruses we have heard in a song. The chorus itself is 16 bars. And there are two more verses which are massive. The song clocks over 4 minutes and 40 seconds.
Lyrics Review and Song Meaning of "Red Room"
In the chorus, Offset reflects back on many things. He talks about how his mother single handedly brought him up, and how he is forever grateful for that. To repay for her troubles, he has bought his mom a mansion now. Offset also thinks back in shrills to the time when he met with a devastating car accident in May 2018. His car hit a tree and took massive damage. Lucky enough Offset was assisted with a pedestrian.
In the chorus, Offset also details how he used to steal cash to survive. He explains how he broke into houses and used weapons to threaten to rob money. So he thanks God everyday for saving him from that life and making him a better person.
In the first verse of "Red Room," Offset further explains his rough upbringing. At one point in his life he was homeless ("sleep on my feet"), and he had friends who turned into snitches because they were hungry. We doubt he sees them in any dark light. He next sings about his drug trades. He probably did it for the money, but he took a sip of his own medicine to numb the pain.
Offset says he had "dirty" money before he had clean money. He is referring to the time when he used to rob houses and deal drugs as earning dirty money. Now, Offset is one of the biggest selling artists. The Georgian-born rapper is currently valued at $16 million in 2019.
The rapper also throws back to the dark times when he was going in and out of jail for petty crimes done just to survive. He says his brother got locked up at fifteen, which he believes wasn't deserved. But everything was at a downward spiral back then-even his rap career.
In the latter part of the first verse, Offset talks about making a name for himself in rap. Offset is famously known for his affiliation with rap trio Migos. They had early success as their debut studio album 'YungRich Nation' reached #3 on US Rap charts in 2015. Ever since, the group has been on an upward spiral.
In the second verse, Offset continues to narrate his experiences with the police. He was often on the run from the law due to his various illegal affiliations. However, he is now glad that he was able to find a way out of that life and support his mother. She has been a massive influence on him up to now.
He ends the second verse by singing how dominating he has been in the rap business, ever since he broke out into the limelight. But he is not one to enjoy the glitter and the fame. He just wants to please his mother and taste his grandma's cooking like he used to. But all the money in the world cannot buy him that meal ever again!
What are your thoughts on "Red Room" by Offset? Despite the bizarre title, the song is a genuine reflection of his life. It would have taken gut to spill out his story like this. What are your thoughts on the lyrics and song meaning? Drop a comment below.
Complete Lyrics to "Red Room" by Offset