Will Gold better known as Wilbur Soot is a twenty-something Brit with a knack for all things Internet. He is a YouTuber, Twitch streamer, and musician. While he has had a lot of success with his YouTube channel and Twitch channel with playing games, socializing, and having fun, music is a relatively new avenue for the youngster.
"Your New Boyfriend" is the first official release by Wilbur Soot supposedly from his debut studio album in the making. However, this is not his first musical work. "Your New Boyfriend" is the final part of the trilogy of songs about being in love with an e-girl. The first two songs are "I'm In Love with an E-Girl," and "Internet Ruined Me."
The new song was first teased on a live Twitch stream early this year.
Evidence for being more talented than most of the new-generation musicians, Wilbur Soot wrote the lyrics, played the piano, Drums, guitar, and sang "Your New Boyfriend."
Listen to "Your New Boyfriend" by Wilbur Soot
"Your New Boyfriend" Lyrics Meaning and Song Review
The story on "Your New Boyfriend" follows how the singer suffers from not being able to score with the e-girl of his dreams. She has a new boyfriend, which doesn't seem to last long, so the singer is hopeful.
The song captures the essence of a millennial teenager being fascinated with a girl online. The girl is a streamer on Twitch and the singer is in her audience. He knows this is the closest he is getting to this e-girl thanks to her new boyfriend who sleeps in her bed with her. The singer hurts!
Wilbur Soot recalls a very young age when he thought he was going to marry his first crush. But life does not always work that way. He has a 9 to 5 job, and he admits that it is not the best, but it will pay the bills. However, in the millennial mindset, a 9 to 5 job is the least attractive selling point. Things are not looking good for Wilbur Soot.
Wilbur Soot knows he cannot compete with Jared, her new boyfriend. Jared has the perfect jawline, broad shoulders, muscles, and a cool fashion sense. This is what we think Jared looks like;
And Wilbur looks like this;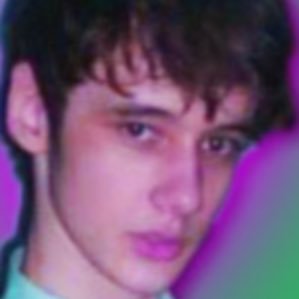 Lucky for Wilbur Soot, she is not the kind to hold on to relationships for a long time. So, Wilbur is hopeful. We are hopeful for Wilbur too.
Drop your thoughts on the song in the comments below. Check out the complete lyrics on Genius.