Yet another crossover as TikTok star Bella Poarch releases her debut single and music video, "Build a B*tch." The music video has over 30 million views on YouTube as the visuals feature some of the biggest online personalities such as Valkyrae, Mia Khalifa, Dina, Larray, ZHC, Rakhim, Bretman Rock, and Sub Urban.
The 14-year-old Bella Poarch made a name for herself on popular micro-video platform TikTok with lip sync videos. Currently, she has over 67 million followers and her videos have amassed over 1.5 billion likes.
The song takes on the famous kid's store 'Build-A-Bear,' where kids can assemble a soft toy customized with parts they prefer. Likewise, "Build a B*tch" by Bella Poarch challenges the 'norms' of beauty and standards of appearances expected from women in modern society.
In the music video, we see perfectly edited body parts of these celebrities being assembled in an underground workshop catered to customers' preferences. Bella Poarch, with her celebrity friends, breaks out of the workshop and destroys it in the process.
Watch "Build a B*tch" by Bella Poarch
"Build a B*tch" Lyrics Meaning and Song Review
Chorus
In the chorus of the song, Bella Poarch tells her potential suitors that she is not a barbie made in a factory or a build-a-bear made to the suitor's preferences. She tells us that she has flaws and attitudes and that is part of the package. So, unless her suitor is tailored to her preferences and picture-perfect, don't expect her to be so.
"Build a B*tch" addresses the expectations of the music industry, film industry, and society in general for women to be these picture-perfect beings without flaws or crooks. Bella attempts to break this stigma which usually takes a toll on the mental health of any person.
Verse 1
Bob the Builder is a popular British animated series from the late 1990s. The main character, Bob, used to build buildings in the city to his preferences.
Bella Poarch uses Bob the Builder as a reference to the society that demands her to be perfect. She says that society wants her to adjust every little bent and crooked part of her so that she is 'fixed' for everyone's pleasure. But Bella is having none of that.
Vere 2
In the second verse of the song, Bella sings about the perfect couple in this world-Ken and Barbie. For so long, Barbie Doll, with long blonde hair, blue eyes, fair skin, thin legs and hands, the perfect bust and back, was the benchmark of beauty. However, as societies opened up their eyes towards different interpretations of 'beauty,' this benchmark has slowly faded away.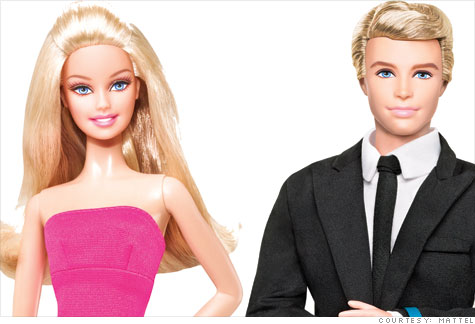 In the song, Bella Poarch says that no one should expect her to look like a Barbie doll if they themselves aren't looking their part. Especially, the guys who expect her to be the epitome of beauty should only do so if they themselves look like Ken Doll.
But, the downside to looking like Ken Doll is that they are going to be heartless like Ken Doll. They will walk in to your life, try to make you more perfect, and walk away eventually.
Bella Poarch attempts to send a valuable message on image and looks in her debut musical release. We are looking forward to more in the future. Let us hear what you think about this song and the music video in the comments below.
Check out the complete lyrics on Genius.