English singer/songwriter/pianist/composer, Sir Elton John needs no introduction in the music world. His legacy certainly has inspired generations of musicians since the 1960s, and it is incredibly exciting to hear the news that Elton John has a brand new album for us. Amidst the lockdowns of the COVID-19 pandemic, most artists, too, were sent into self-isolation and home quarantine. This brand new album is titled as appropriately as it comes; "The Lockdown Sessions."
On September 2, 2021, Elton John took to social media to announce his upcoming 32nd studio album 'The Lockdown Sessions.' If you ever were not convinced about the influence of Elton John, the features on this album should do the trick. From the likes of Dua Lipa, Charlie Puth, Young Thug, and even Lil Nas X, the album is star-studded with newer generation artists.
Announcing the album, Elton John spoke about the inspiration behind the album; "The last thing I expected to do during lockdown was make an album but here it is. Thank you to everyone who came together to make it happen. I can't wait for you all to hear 'The Lockdown Sessions' when it's released on 22 October."
Elton John 'The Lockdown Sessions' Album Artwork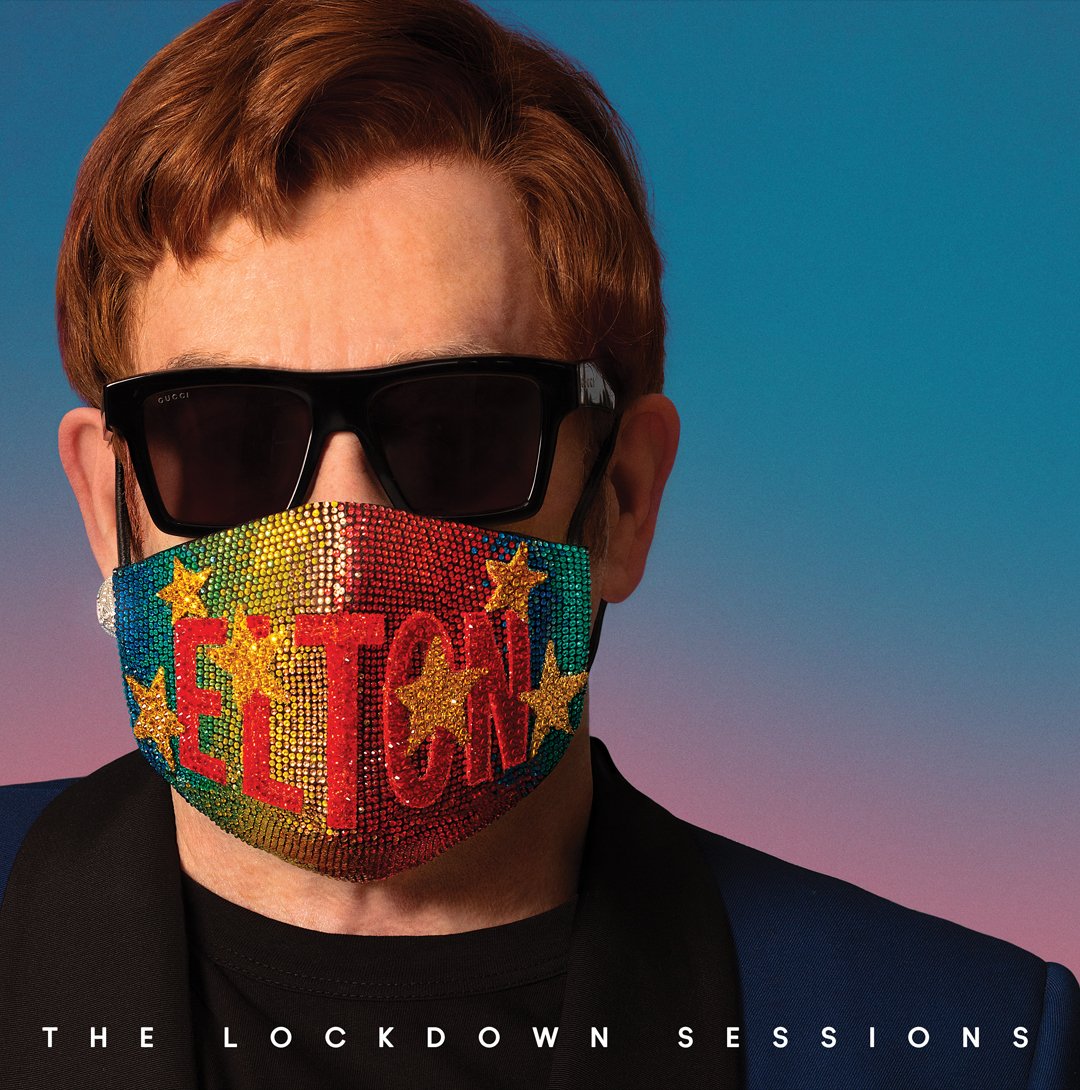 Sir Elton John has never been shy to dress to the sevens. On the album cover, Elton John is dressed in a suit, Gucci sunglasses, and a pride-inspired mask. Elton John, himself, is bisexual and was married to his partner David Furnish from 2005 to 2014. The mask represents the times of this horrible COVID-19 virus during which this album was put together.
---
Buy 'The Lockdown Sessions' Album on Apple Music & Amazon
---
Elton John 'The Lockdown Sessions' Album Tracklist
Cold Heart (Pnau remix) Ft. Dua Lipa
Always Love You Ft. Young Thug and Nicki Minaj
Learn to Fly Ft. Surfaces
After All Ft. Charlie Puth
Chosen Family Ft. Rina Sawayama
The Pink Phantom Ft. Gorillaz featuring Elton John and 6lack
It's a Sin Ft. Years & Years
Nothing Else Matters Ft. Miley Cyrus, Watt, Yo-Yo Ma, Robert Trujillo and Chad Smith
Orbit Ft. SG Lewis
Simple Things Ft. Brandi Carlile
Beauty in the Bones Ft. Jimmie Allen
One of Me Ft. Lil Nas X
E-Ticket Ft. Eddie Vedder
Finish Line Ft. Stevie Wonder
Stolen Car Ft. Stevie Nicks
I'm Not Gonna Miss You Ft. Glen Campbell
The lead single of the album, "Cold Heart (Pnau remix)" was released on August 13. The song combined elements of his hit songs such as "Sacrifice," "Rocket Man," and featured vocals by Dua Lipa.
Elton John also spoke about the recording process of this album under lockdown conditions; "Some of the recording sessions had to be done remotely, via Zoom, which I'd obviously never done before. Some of the sessions were recorded under very stringent safety regulations: working with another artist, but separated by glass screens. But all the tracks I worked on were really interesting and diverse, stuff that was completely different to anything I'm known for, stuff that took me out of my comfort zone into completely new territory."
'The Lockdown Sessions' releases on October 22, 2021.
Stay tuned.