Kanye West created something special with his last album 'Donda,' dedication to his late mother. The music was elevating and resonating with the masses around the world. What if there is a sequel to this masterpiece? 'Donda 2' perhaps? The new single "Eazy" by Kanye West and The Game might be hinting at what's to come.
Memphis rapper Moneybagg Yo shared an interesting screenshot yesterday. It was a conversation between Kanye West and himself. The key detail in the conversation was when Ye said "I got to lock in with you on Donda 2." So, 'Donda 2' is pretty much confirmed. In the wake of this news comes a brand new single "Eazy" by Ye and The Game.
Kanye West teased the cover art for "Eazy" with a picture of a skinned monkey and the caption "MY LIFE WAS NEVER EAZY." The Game said "Life should be easy for everybody. We make the choice to complicate it for ourselves and others. Change your perspective and change the world" with HotNewHipHop.
The song title and some parts of the song are dedicated to the late rapper Eazy-E.
Listen to "Eazy" by Kanye West & The Game
Buy "Eazy" Single on Apple Music and Amazon
---
Ye "Eazy" Lyrics Meaning and Song Review
Chorus
The hook of the song is a sample from the 1988 classic "Eazy Duz It" by Eazy-E. This specific line was performed by the R&B singer Michel'le in the intro of the song.
Verse 1
The Game hops on the mic.
The Game's verse runs back to the golden days of hip hop when Eazy-E, Puff Daddy, The Notorious B.I.G., Dr. Dre, and himself were taking the industry by storm. The music was good but life was hard back then. Surrounded by gangs and facing police brutality on a daily basis, the rappers had their plates full.
Bullet wounds drenched in Hennessey and tea spoons of Robitussin
Robitussin is a cough medication that people used to abuse back in the day.
Too many Problems, too many YGs
So many ties to dollar signs, easy to end up on E
However, things have not gotten better since either. There are so many rappers dying at a young age either due to gang violence, being robbed for their riches, or drug overdoses. The only difference now is that earning money is a bit easier.
Refrain
These lyrics are likely a reference to the 2009 Video Music Awards incident when Kanye West interrupted Taylor Swift during her acceptance speech for Best Video by a Female Artist. When the crowd was sent to a shock and awe and started booing at what was unfolding. Kanye gave a shoulder shrug and walked away.
Verse 2
The starting line of the verse might be one for the books.
How I ain't bring nothin' to the table, when I'm the table?
Kanye West talks about the influence and impact he has had on the music industry all throughout his career. Despite having a reckless personality, his music has been on a whole other level. He has brought so much to the music industry and likely also fed so many people with his entrepreneurial ventures. No one can really claim that Ye did nothing!
Adding support to our claims on his personality, Ye sings "'Mr. Narcissist,' tell me 'bout my arrogance" in this verse. He is well aware of the comments that his personality is getting.
Ye also claims that he is going to get 'Thug Life' tatted across his stomach. This is a classic Tupac Shakur symbol, who had the same tattoo in the same region.
Cousin Dre sent me scriptures, helped me see life better
N*gga, we havin' the best divorce ever
Ye talks about his life transformation from being reckless to seeing God. Ye's last few albums have been rather religious. Through this transformation, he is able to control his emotions and handle his divorce from Kim Kardashian quite well.
Noncustodial dad, I bought the house next door
What you think the point of really bein' rich for?
Kanye West was quite emotional about his divorce from Kim Kardashian. Reports say that he broke down during his 'Donda' live streams in various full-house stadiums in 2021. But the reality is sinking into him now. Although he loved spending time with his kids, now he is soon becoming a noncustodial father–a father without legal custody over his own kids.
Kanye West bought a mansion next to the house Kim Kardashian resides. In an episode of Hollywood Unlocked, Ye told that "My solace comes from seeing my kids and getting a solid schedule. That's why I even got the house." One really begins to wonder what use is all the money in the world if he cannot be with his own kids.
Kanye West expresses that he has an urge to beat Pete Davidson's behind for reportedly having romantically linked with Kim Kardashian during her divorce.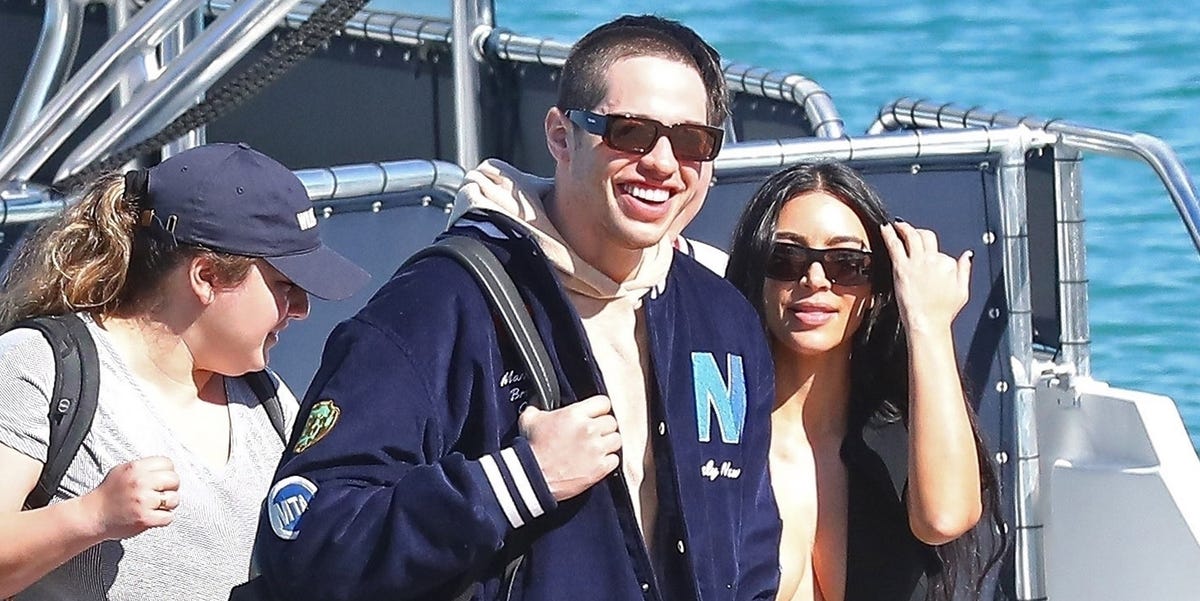 Ye also shouts out his new girlfriend Julia Fox.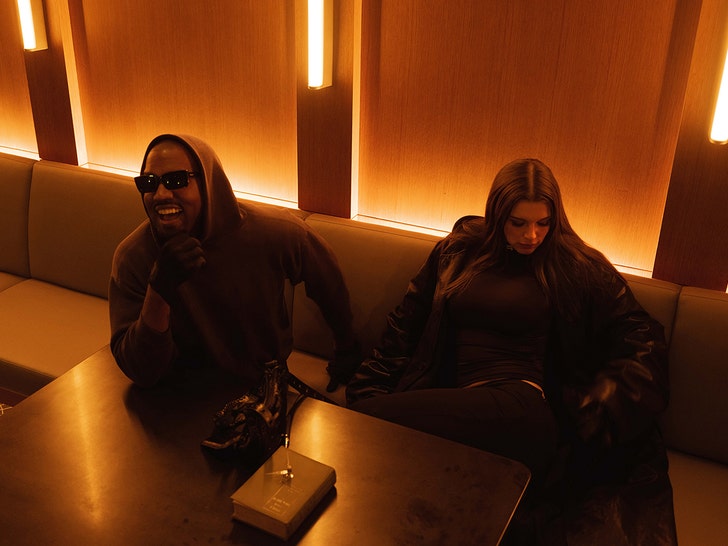 Has Kanye's life been easy, even with all the money in the world? Probably not. Happiness is a state of mind.
Let us hear what you think about this song in the comments below. Check out the complete lyrics on Genius.
Watch "Eazy" Music Video by Kanye West
Kanye West came under fire for this music video for depicting the burial of a Pete Davidson look-alike.