Most artists would aspire to get a brand deal from a multi-billion-dollar company like Victoria's Secret. But, the American singer Jax did the exact opposite. She chose to expose the company for what it is. No, we are not talking about any unlawful or unethical business practices. But what Victoria's Secret stands for–a picture-perfect image that most people cannot achieve.
Victoria's Secret is a retail fashion brand focusing on clothing, lingerie, and beauty products, primarily targeted toward women. The company was founded in 1977 by Roy Raymond and his wife, Gaye Raymond from Ohio, USA. In 2021, Victoria's Secret generated $11.8 billion in revenue and over $11 billion in net assets.
Victoria's Secret is well-known for its supermodels (VS Angels) and its annual fashion show, which is still hailed as one of the most prominent events in the fashion industry. Many prominent artists have performed live during these fashion shows as VS Angels walk the ramp in their latest designer wear and flaunt their zero-fat, scar-less, perfectly curvaceous, never-ending legs, and perfect smiles.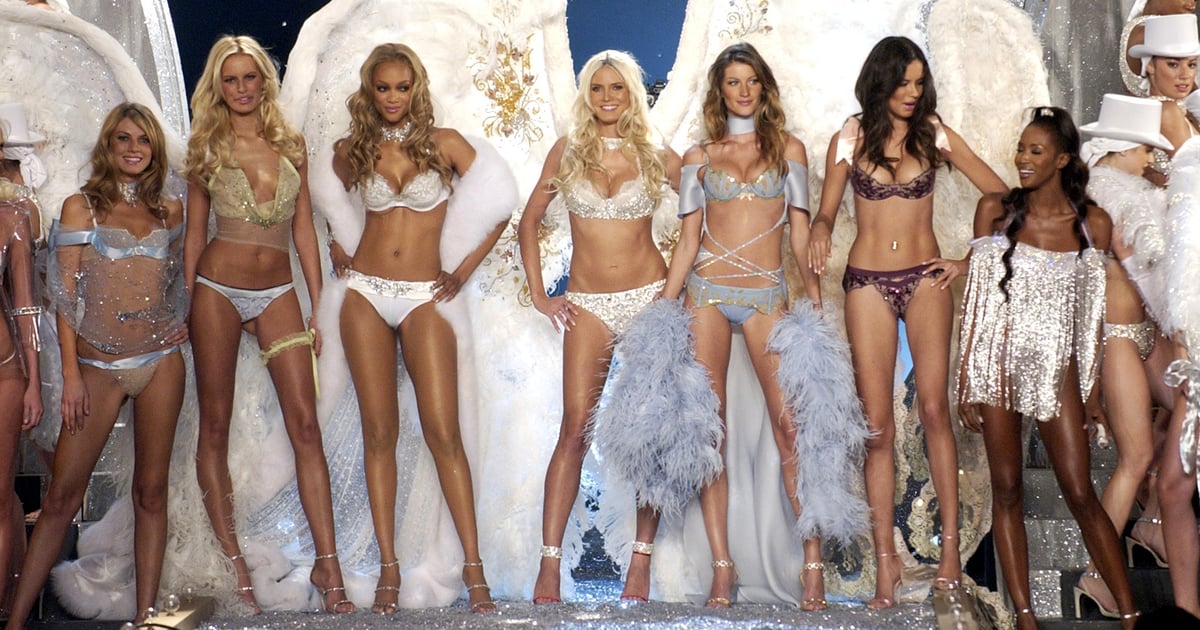 In Jax's song, the singer talks about how these unachievable standards of beauty created by companies such as Victoria's Secret have done more harm to people's confidence and self-love. When Victoria's Secret cherrypicks these gorgeous models, who probably represent 0.00001% of the female population, it sets an unachievable standard of beauty and alienates the majority of the population.
The song gained mainstream attention for obvious reasons and marked Jax's first entry into Billboard Hot 100, debuting at #83.
The song's popularity even got the attention of the current CEO Amy Hauk. In an Instagram post, Amy Hauk acknowledged the message conveyed by Jax in her song. Amy Hauk even went as far as to apologize for the company's past and relayed her intentions to drive the company toward a future where everyone feels "seen and respected."
Jax responded to Amy Hauk on her TikTok profile mentioning; "To be clear, my intention was never to 'take down a brand.' I'm just a songwriter. I sing about MY truth and then I hope that people relate. But it is pretty bada** that we all got the attention of a CEO of a billion-dollar company. So, in their post, they're asking to 'bring me into the conversation.' But it's not like I'm singing about something new. Did companies like Victoria's Secret contribute to my body issues? Yes. But you shouldn't need a viral song or a blue checkmark for your voice to be heard. It takes a village, not an influencer."
This is real social change achieved through music and we have nothing but respect for Jax and similar artists for their service.
Listen to "Victoria's Secret" by Jax
Jax "Victoria's Secret" Lyrics Meaning and Song Review
In this song, Jax is about to spill Victoria's secrets. She starts the song by saying that she wishes she would have known the truth about human beings when she was younger–we are not the same and we will never be the same no matter how much we try. We have different hair, skin, skin color, body shapes, body sizes, teeth, nose shapes, and literally everything else. Every human being that was, is, and will be, are unique.
But, we are all united by the feeling that we all love to feel beautiful. When companies such as Victoria's Secret, Calvin Klein, Savage x Fenty, and others promote these exceptionally beautiful women in magazines, billboards, and TVs, it sets a certain standard in anyone's head. Younger women are especially vulnerable to these media campaigns as they slowly learn the realities of life. But, these brands can sometimes create irrecoverable self-esteem and body positivity issues among teenagers and adults alike.
All the supermodels on any published media are digitally altered to look 'perfect' in every sense. Not a single scar or stretch mark on their bodies, not a single hair out of place or gray, not an inch of fatty skin, perfectly cut and polished nails, and perfectly curved breasts and butts–the perfect recipe that sells.
However, this perfect recipe is far from achievable in reality.
Trying to achieve these unrealistic beauty goals, many people follow extreme measures such as eating less or not eating at all, preventing certain types of foods, living on liquids alone, extensive working out, spending fortunes on makeup and clothes, and the list goes on.
In the chorus of the song, Jax reveals that Victoria's Secret was created by a man from Ohio. This is factual. He figured out a recipe that sells his products. But, unfortunately enough, this recipe included reliance on people's insecurities about their image!
In the second verse of the song, Jax brings out a common insecurity among women–stretch marks on thighs and legs, often called 'thunder thighs' as the marks take the patterns of lightning. Supermodels have the luxury of all these stretch marks getting photoshopped or digitally edited out. But, in reality, stretch marks are perfectly common among most people and are nothing to be ashamed of.
Hope more people would get to hear this song and more people would take inspiration from the song not to pursue these unrealistic beauty standards.
Companies such as Victoria's Secret have their work cut out for them to remediate the damages they have caused in the past. Songs like this will help them, too.
You are most beautiful when you are confident in your own skin!
Let us hear what you think about this song in the comments below. Check out the complete lyrics on Genius.