Taylor Swift and 1989
Taylor Swift is buzzing all over the Internet right now. After her highly successful album RED, she is looking at releasing her next studio album which is titled '1989'. This is in remark of her birth year of 1989. For some other reason Taylor Swift is taking Polaroid pictures to the next level with this new album.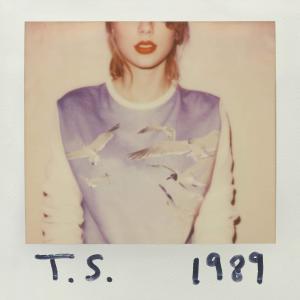 So that is the Polaroid album cover of 1989…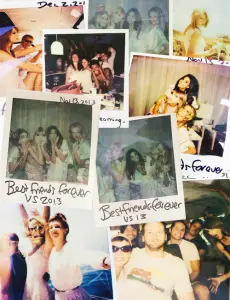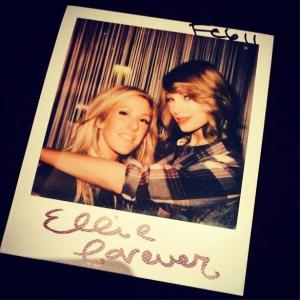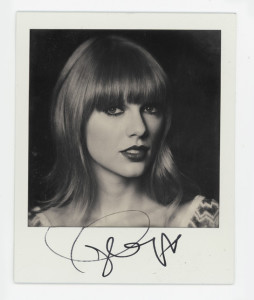 So there you go. So many Polaroid pictures of her and her with fans. All pictures were taken from her Instagram profile. If you are unconvinced that Taylor is ruling over Polaroids visit her Instagram profile and see for yourself.
And what's more? In Taylor Swift's latest single "Out of The Woods" a lyric goes by;
You took a Polaroid of us
Then discovered
The rest of the world was black and white
But we were in screaming color
So those are the links between Polaroid pictures and 1989 as far as we know. But 1989 and Polaroids have a much creepier and a sad history as well.
Unresolved Polaroid Killer's Story
 The Polaroid Killer's story is not very well known. Mainly because there is such little evidence of anything that surrounds the case.
The quick summary is on June 15, 1989 a Polaroid picture was found in a parking lot Port St. Joe, Florida. An elderly woman found this picture after she returned from shopping. This was the picture she found.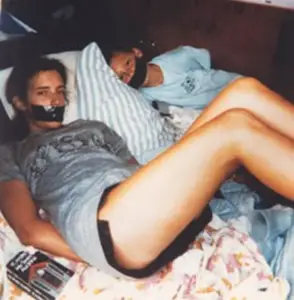 Before she went into the shop there had been a van on the spot where she later found the Polaroid picture. So most likely the picture had been dropped out of the Van or the Van driver. Although the older woman informed the police right away they were unable to find the van or the girl.
The girl in the picture was decided to be Tara Calico, who disappeared on September 20, 1988 in New Mexico, her hometown. She went out for a bicycle ride and never returned. The boy in the picture was assumed to be Michael Henley who also disappeared in April 1988 also in New Mexico. But there is a lot of mystery surrounding the boy since his body was later discovered in the same woody area he disappeared in. Tara Calico was confirmed as the girl in the picture due a scar in her leg and her favorite book lying beside her in the picture.
After 25 years of the disappearance, still there is not a single evidence to the mystery. So there you go. Two extremely contrasting things related to two simple words – "1989" and "Polaroid" – Whoever did this-The Polaroid Killer-is still unknown.