Be hyped! The Grammy-winning American rock band 'Imagine Dragons' is all set to release their second studio album on February 17, 2015. Their second album attempt is titled "Smoke + Mirrors" or "Smoke And Mirrors". The group has been working on this album since the release of their debut album "Night Vision", which went double Platinum and triple Platinum in Canada. "Radioactive" from that album won the Grammy Award for 'Best Rock Performance' in 2014.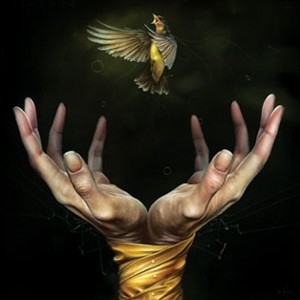 ---
Pre-orde "Smoke And Mirrors" Album by Imagine Dragons on iTunes / Amazon
---
"Smoke + Mirrors" Album Comes in 4 Versions
Imagine Dragons group maybe trying out something new here, because the upcoming album comes in 4 versions or editions. There is the 'standard edition' (with 13 tracks), then there comes the 'Deluxe edition' (with 4 additional tracks), and then comes 'International deluxe edition' (with 1 more track), and then there is 'Super Deluxe edition' (with 3 more songs). Yeah, 21 songs in total if you purchase the "Smoke + Mirrors Super Deluxe Edition". Let's take a look at the tracklist.
Full Tracklist of "Smoke And Mirrors"
Standard Edition
1. Shots
2. Gold
3. Smoke and Mirrors
4. I'm So Sorry
5. I Bet My Life
6. Polaroid
7. Friction
8. It Comes Back To You
9. Dream
10. Trouble
11. Summer
12. Hopeless Opus
13. The Fall
Deluxe Edition
14. "Thief"
15. "The Unknown"
16. "Second Chances"
17. "Release"
International Deluxe Edition
18. "Warriors"
Super Deluxe Edition
19. "Battle Cry"
20. "Monster"
21. "Who We Are"
If their previous album is any indication to their musical work-this album is going to be nothing less than epic. The " Smoke + Mirrors" tracklist itself suggests the effort the group has put into this. So pre-order the album now, don't download the leak (which is quite inevitable).
Singles From "Smoke And Mirrors"
As of now two singles have been released from the upcoming album.
First single "I Bet My Life" was released on October 27, 2014 and latest "Gold" was released on December 15, 2014. Both of them were very warmly welcomed by the fandom. If the two singles are of any indication to the quality of the upcoming album, I have no doubt that the rock group is well on their way for another Grammy victory.
However it is unclear if there will be more singles off the album. But I believe one more single could be released within the time span till the album's release in approximately one month.
Watch Official Music Video to "I Bet My Life" by Imagine Dragons
---
 Buy "I Bet My Life" Single on iTunes / Amazon
---
Listen to the latest single "Gold" by Imagine Dragons
The album is being produced by Alexander Grant and will be released under Interscope Records label.
According to the band the new album "Smoke + Mirrors" will be something different from their previous work. The main vocalist Dan Reynolds said the following about "Smoke And Mirrors";
"We embraced a lot of hip-hop influences with Night Visions, but I think the next record will be more rock-driven. It's too early to say, but there is some weird stuff going on in these songs"
And you know the success behind the group and their music?
"We tend to be perfectionists, too hard on ourselves at times, and we don't want to rush anything because we know how we are with things. We don't want to put a record out until we really feel good about it, you know, and who knows how long that will take"
Yeah, they cannot fail with that attitude.
Anyway I know a lot of people are excited about this new album "Smoke + Mirrors" by one of the mainstream rock band of our generation. I know I sure am excited for it. So if you have been counting days till the release of the album leave a comment below about it and tell us what you think of the two singles released so far. Did they make a good impression?