The long overdue Zedd-Selena collab is finally here. Or it just around the corner. On a previous article we went all Sherlock Holmes on the little little hints Selena and Zedd has been dropping about a possible upcoming collaboration. And our prediction has been proven correct. Today, Zedd released an amazing artwork of the upcoming "I Want You To Know" collab track, and also the release date of it. Take a look at it below.
Zedd-Selena Collab on "I Want You To Know"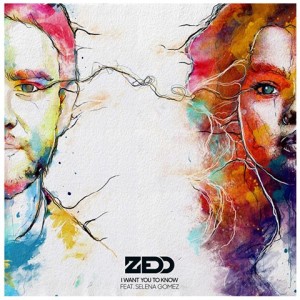 Zedd shared this artwork of #IWYTK on his Facebook page and added the caption;
My new single "I Want You to Know" ft. Selena Gomez is coming out on FEB 23 !!!!!! 🙂
The smiley emoticon is important too. "I Want You To Know" will be released a single by Zedd, and will hit the streets on February 23, 2015. We are excited.
As soon as the duo started dating, rumors started flowing about a possible Zedd-Selena collab. However, the two managed to keep it a secret as long as now. They even shared images of them hitting the recording studios. These pictures added fuel to the rumors. In the last few days Selena was busy releasing cutesy pictures of herself tagging #IWYTK which stands for 'I Want You To Know'.
More information will be released in the days counting towards it's release. We will keep you posted. In the meantime let us know what you would expect from this collaboration. One thing we know for sure is that it is going to be an adorable romance track.