A new single has been dropped by Cashmere Cat. No, it's not Ariana's track, as publicized by many music websites to capture attention. Ariana Grande provides vocals on this new track "Adore" produced by Cashmere Cat. The same song was performed by Ariana Grande on her Honeymoon Tour last week.
"Adore" is an adorable track. Ariana's dreamy voice is perfect for the lyrics on the song. It even has a cover art.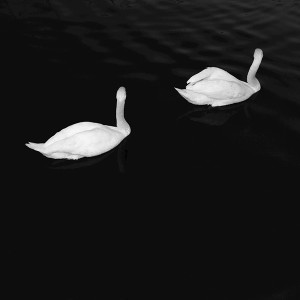 Listen to "Adore" by Cashmere Cat Featuring Ariana Grande
---
Buy Cashmere Cat's "Adore" on iTunes / Amazon
---
The music is pretty EDMy. That's the 24 year old Norwegian Magnus August Høiberg's (AKA Cashmere Cat) work. He is also set to perform on several concerts on the Honeymoon Tour with Ariana Grande. It should be great–maybe there will be more music from the two.
"Adore" is a dreamy track, and Ariana does a great job on it.
Ariana Grande was over the moon with news about the release of "Adore", earlier today. She expressed her feelings on Twitter.
https://twitter.com/ArianaGrande/status/572566003101528064
She picked on possibly the most catchy phrase of the song and tweeted it too.
https://twitter.com/ArianaGrande/status/572561188250243074
https://twitter.com/ArianaGrande/status/572561235582980099
It's adorable how excited she is. And so should the fans be, excited!
If you are a fan of either the artists, make sure to rate this new song. And leave a comment about your opinion on the collaboration.