After grabbing three awards, Taylor Swift went on to perform "Ghosttown" with Madonna at iHeartRadio Music Awards 2015. This was an unexpected performance as it was not listed as a performance before the ceremony. Naturally, the crowd went wild.
https://www.youtube.com/watch?v=Eq8__qsJMJg
Both the superstars clad in black lingerie type of attire for the performance and Taylor Swift looked towering over Madonna, with her height.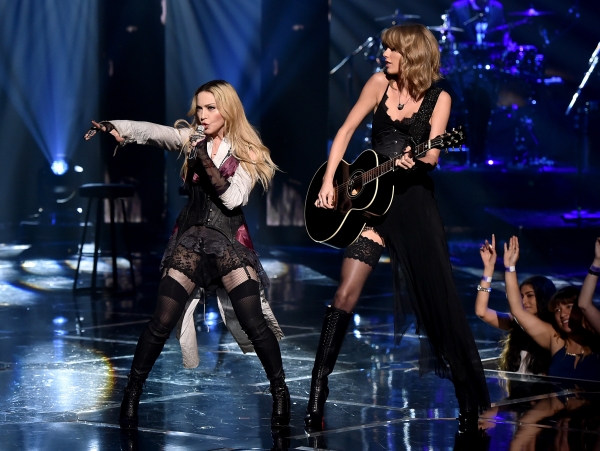 Taylor Swift played the guitar as Madonna performed her iconic track "Ghosttown".
Let us know what you think about this performance. How hot do these two artists look, although they are generations apart!