A new Eminem song has just dropped, not officially though. This track is titled as "Phenomenal" and is a song from the upcoming movie 'Southpaw'. Earlier the song was teased with the news of the upcoming Eminem track. But, now we have the full official song out there.
"Phenomenal" is an empowering track with a lot of juice in it, and who better to do the job than Marshall Mathers himself.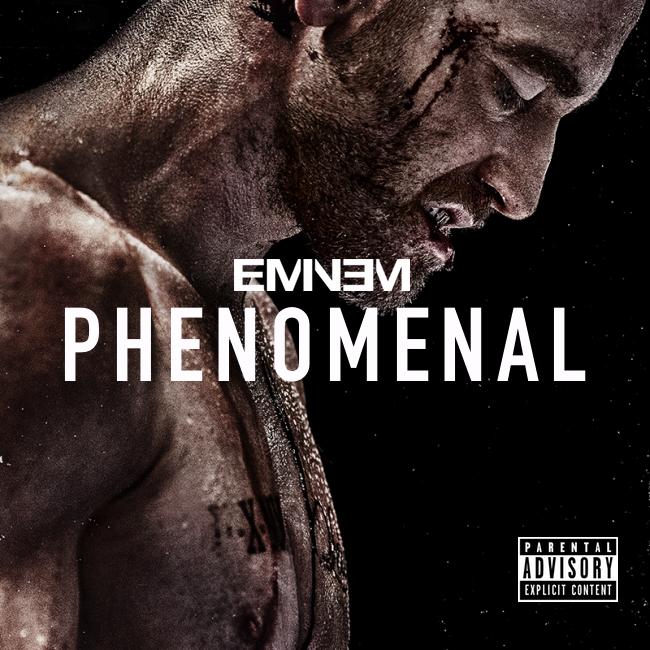 The song was first teased in the official YouTube. And most recently, it was teased in a new Beats by Dre commercial that aired a couple of days ago. Over the Dreymond Green visuals, you can hear Eminem scream;
"Let me self-empower you / When you're down and they're trying to clown the f— out of you / When you feel like you're running out of fuel / I'll show you how to use doubter's fuel / I am phenomenal."
However, you can listen to the full track now. The full version of "Phenomenal" surfaced online today, and in all honesty I do not know if this is the correct version, but it looks very legit. Have a listen and let us know.
Listen to "Phenomenal" by Eminem from Southpaw Movie Soundtrack
---
Download "Phenomenal" on iTunes / Amazon
---
The song is super intense and fits perfectly to the theme of the movie. "Phenomenal" has been produced by DJ Khalil. And Eminem will be an executive producer for the Southpaw movie soundtrack.
Love the movie trailer and love the new Eminem song. It is going to be an epic movie.
The Jake Gyllenhaal movie is set to be released on July 24, 2015.
Let us know if you think "Phenomenal" will be another Grammy (or even Oscar) winning triumph for Eminem…