It's not easy for us to just stand down when one of the biggest and the most influential Pop artists of our time is celebrating their birthday. Miss Taylor Swift is 26 years younger on December 13, 2015. It doesn't feel too long ago when she released "22" track in celebrating her 22nd birthday. How time flies, is a mystery yet to be solved.
Taylor Swift concluded her '1989 World Tour' just in time to celebrate her birthday in relaxation with her family and close friends and her lover, Calvin Harris. The juicy details of her birthday are yet to be revealed.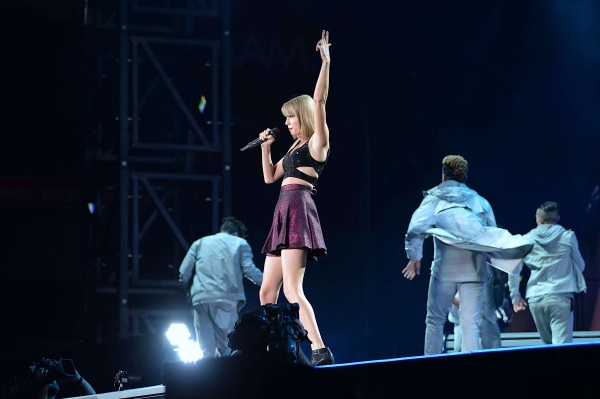 Although Taylor is just waking up to her birthday, some of her squad members have already wished her a happy birthday.
Selena Gomez spared no time in conveying how her life would be empty without Taylor Swift.
Jaime King wrote a long paragraph conveying her love for Taylor Swift. Afterall, Taylor is the god-mother for Jaime's little baby.
All things considered it looks as if Taylor Swift will have a fantastic 26th birthday overflown with best wishes and hugs and texts and gifts from everyone around the world. The Swifties are swarming in on her Instagram account wishing her a happy birthday.
Taylor Swift shared an adorable baby Swift picture to announce her birthday. After 26 years, she is still freaking out over everything, says Taylor herself.
https://www.instagram.com/p/_PD5pfjvJk/
So gather around folks. Wish the queen of Pop a very happy 26th birthday and make her day even more special. There is nothing sweeter than a pouring rain of love on one of her most important days.
Happy 26th Birthday Taylor Swift!