Four new amazing songs have been leaked on the Internet by Sia, and these could very well be from her upcoming seventh album 'This Is Acting', scheduled to be out on January 29.
The four songs leaked are titled:
Red Handed
Joy I Call Life
Freeze You Out
Blinded By Love
You can listen to all four tracks below.




'This Is Acting' consists of 12 tracks and four of them are already known to us. "Bird Set Free," "Alive," "One Million Bullets" and "Cheap Thrills" were all amazing tracks with powerful vocals as is the signature feature of Sia's music. The four new tracks are quite amazing and if they are from the upcoming 'This Is Acting' album, it should be one of the better albums to be expected in 2016.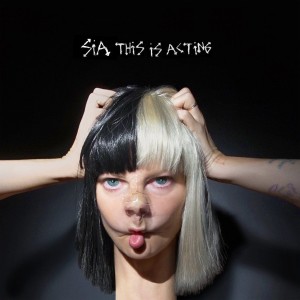 Pre-orders are already on for the album and you can download the album on iTunes and Amazon.
While you wait for the new album to drop, make sure to leave a feedback on these brand new tracks by Sia.