Chris Brown celebrates his birthday today (May 05th) and we wish to celebrate his birthday by reviewing his brand new single "Grass Ain't Greener," from his upcoming album 'Heartbreak on a Full Moon.' No release date for the album is set yet, but the brand new single is quite hot.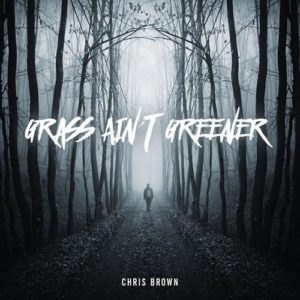 Listen to the new single "Grass Ain't Greener" below
---
Download "Grass Ain't Greener" Single on iTunes / Amazon
---
While you enjoy the audio, let's try to break down the lyrics of the track and uncover the meaning behind the lyrics-we don't have to dig much deeper.
You ain't the girl that you used to be
You say you're done, you're moving on
This ain't the world that it used to be
Looks like you've won, looks like you've won
Sick of leaving messages on your cell
But you never f*ck with none of them
Girl you had somebody that really cared
How you f*ck it up, girl it's not fair
From the first verse itself, Chris Brown jumps right on to the point.
She is not the girl that used to be. This is a common problem in every relationship, so chill Chris. Everybody changes-the ones willing to make sacrifices for each other will endure. Looks like his girl is leaving him, moving on, looks like the girl has won the breakup or the heartbreaks (on a full moon) that has lead to the breakup. The singer tries to get back with her, but she has no interest to do the same. Chris says he really cared for her, but she messed it up.
The chorus of "Grass Ain't Greener" gets much sassier;
You used to be the one to talk to on the side
Waiting for my love to break up
It's crazy how your a*s can walk through every night
Acting like you been a player
That grass ain't greener on the other side
Oh yeah
That grass ain't greener on the other side
Oh yeah
Chris Brown believed she was the girl for his destiny. He was in the wrong relationship, so he waited for it to break up. But now that he has her, it amazes him that how she can just up and leave him like a player.
"Grass ain't greener on the other side" is a reference made to some comparison-in this song, the two relationships the singer had. One relationship he wished to end the other relationship subject to the song lyrics. His last relationship sucked and the grass was not greener on the next pasture either.
Seems like ain't nothing cool about being real
No one's honest about what they feel
Take a hoe and try to treat her well
She'll be back up at the club again
I know what you want, but you're not gon' get it
That's enough for sure that you f*cking with you
You do what you want with somebody else
I'm gone, baby
Verse two takes us into the depths of the relationship turmoils.
It's quite hard to find a person who is genuine to their feelings. Social media and wireless communication have made people forget what's real. It's not in the nature of a bad person to turn good at our wishful thinking. It takes a lot of work and sometimes 'a lot' is not enough.
Looks like the singer has realized her for who she is and the singer is not going down that path. He asks her to get greedy with somebody else, and he's just gone.
[polldaddy poll=9408799]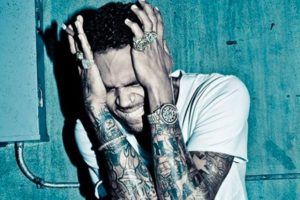 The verse three of "Grass Ain't Greener" tells us about the latter part of the sinking relationship.
My homie said I need to stop it
My momma said b*tches be watching you
They gon' put their hand all in your pocket
For the credit card that's in your wallet
Drinking liquor when we celebrating
Calculating all my funds
Tryna get a n*gga take the condom off
Cause she want that tax every month, woo
I know what you want, but you're not gon' get it
Take my kindness for weakness when you acting silly
Keeping it 100 ain't your forté
You used to be
Your homies always give you the best advice when it comes to your relationships. Chris Brown's momma couldn't have said it better. LMAO. They all warned him about the gold diggers that have a mask on. They will be shopping with our credit cards, get free booze and eat up his savings. No wonder Chris Brown decided to up and leave. Further, these 'b*tches' also try to get the condom off of the guy at the end of the night to intentionally get knocked up and get the child support money (tax) every month.
There ends a lyric-by-lyric analysis of the song meaning of "Grass Ain't Greener" single by Chris Brown. The single has a catchy tune and Chris's soothing voice always does the job for R&B lovers.
If you have a different interpretation of the lyrics of the song, do leave a comment below and we will make it a discussion.
In the meantime, let's keep our hopes up and high for 'Heartbreaks under a Full Moon' out in 2016. If this first single is of any indication of what to expect in the new album, we will have a lot of intense lyrics and heartbreak quotes coming our way. Brace yourselves for that.
Also, we at JustRandomThings wish Chris Brown a very happy 27th birthday!!!