It has been too long since the master of the acoustic guitar released some new music. And these new music comes with renewed hopes of an upcoming album. Yes, Ed is back! Fans have been waiting eagerly for two years for new Ed Sheeran music and finally we have two instead of one. Ed Sheeran released lyric videos along with the two new tracks titled "Castle On The Hill" and "Shape Of You."
Few weeks back Ed Sheeran changed the profile pictures of almost all social media and everybody lost their minds. It was a pure-blue square, and nothing else. But it was sign enough that something was cooking behind the screens and everybody was right. A possible new album is in the makes and these two songs are the first glimpses of it.
Listen to "Castle On The Hill" by Ed Sheeran
This song is full of life and throws everyone of us down the memory lane when life was simple and easy and full of joy. Where has that time gone? and where are those people?
Listen to "Shape Of You" by Ed Sheeran
---
Download "Castle On The Hill" Single on iTunes / Amazon
Download "Shape Of You" Single on iTunes / Amazon
---
Ed Sheeran is a skilled lyricist to hide the most raunchy lyrics in the simplest of words. This track speaks of a random hook-up and we don't even realize it, because we are jamming to the song, music and the lyrics.
[polldaddy poll=9628784]
We will get into the lyrics of these two songs in a more detailed breakdown in upcoming posts. Until then, enjoy the songs and lets us know what you think about the two new songs.
"Castle On The Hill" and "Shape Of You" are not alike at all. So it's difficult to predict the direction of the album. However, a generalization can be made that Ed Sheeran's next album will lean more towards Pop and Ballad infusions. We don't really see the genius lyrical craftsmanship that we saw in his previous work in these two new songs, but we can hope!
Also, there are no clues as to what the next album title will be. If his previous album titles continue the pattern, the new album should take a name like 'Divide'. If you look closely at the lyric video for "Shape Of You" a divide sign appears a few times as well.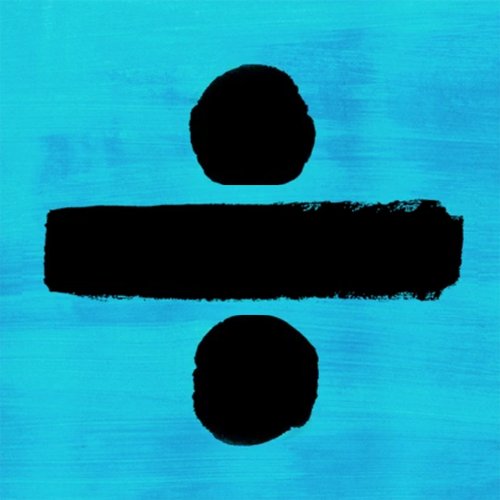 One thing is for sure, and that is Ed Sheeran is back to save 2017. Based on the quick release of the two tracks, it would be safe to assume that the new album should drop anywhere between March to April.
Let us know what your expectations are for the new album.