Lorde has come down to the final days of promoting her second studio album titled 'Melodrama.' Her first studio album 'Pure Heroine' put her on the map in the music industry and also earned her a few awards. That album set the tone for her career as a unique upcoming icon.
So far, we have seen two singles off of 'Melodrama' and they are catchy. "Green Light" was about moving on and "Liability" is about being rejected in love. So the pace for the album set by these two singles are apt for the title of the album. She is no teenager as when she did 'Pure Heroine.' This is a more mature Ella and expect such songs on this new album.
Track List of 'Melodrama' by Lorde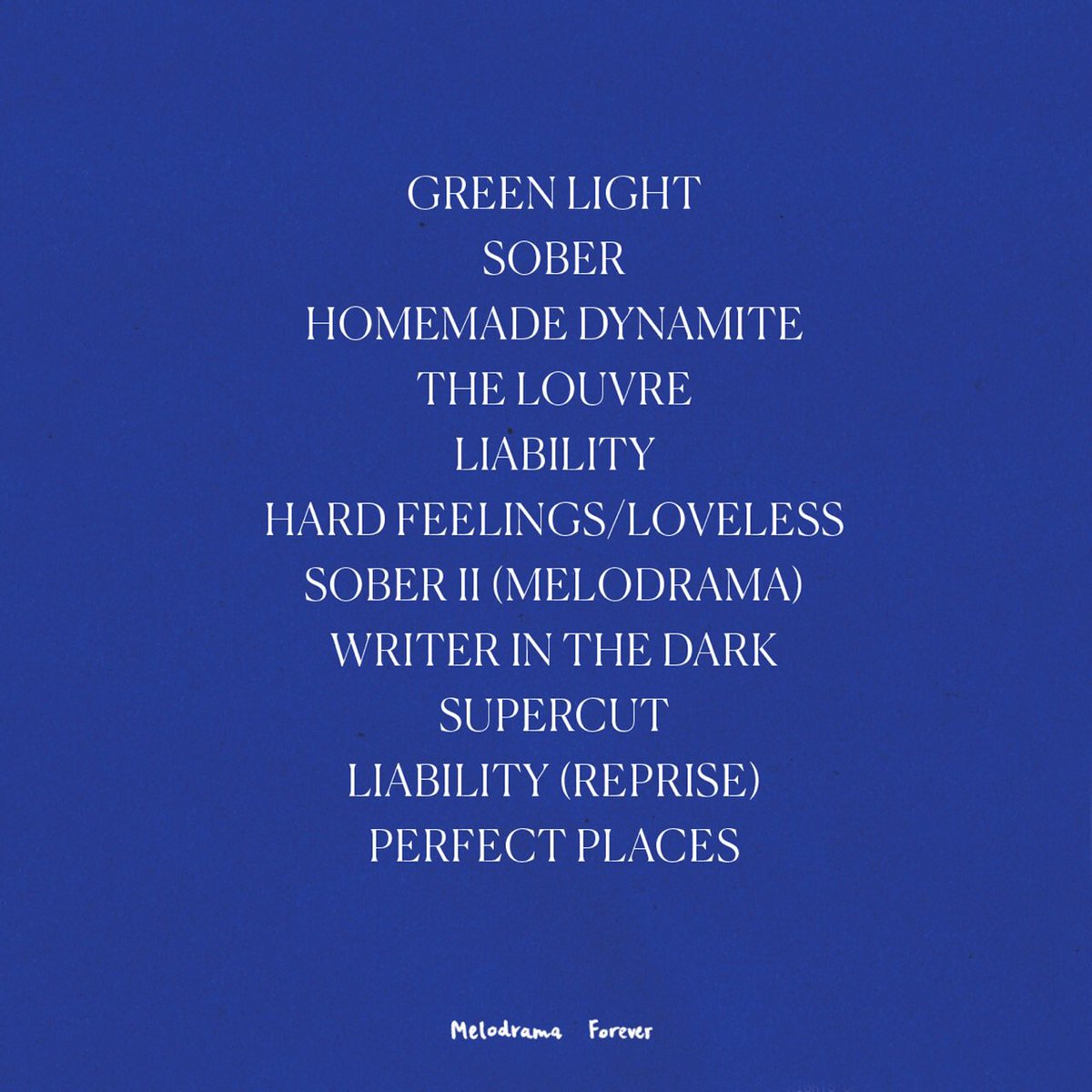 Green Light
Sober
Homemade Dynamite
The Louvre
Liability
Hard Feelings/Loveless
Sober II (Melodrama)
Water in the Dark
Liability (Reprise)
Perfect Places
---
Buy 'Melodrama' Album on iTunes and Amazon
---
By the looks of the titles, we can safely assume that this album is going to be quite moody. There will be no "Royals" or "Glory and Gore" sensations in this album. But it is not fair to expect the same music over the years. The new album comes after 4 years since the first album, so the music is bound to change.
Either way, we are excited about the new album by Lorde. Let us know in the comments below of what songs are you most hyped about!
The album will drop on June 16, 2017.