Camila Cabello denied any rumours that she is dating Shawn Mendes before the release of their hit single "Senorita." However, their chemistry while performing this hit track was too obvious not to identify that there was a spark between them. So, they finally came out with the not-so-secretive news that they are in love.
The two superstars have been spotted spending time together in various locations and pictures prove that they are unable to keep their hands off of each other. They were spotted engaged in a heavy PDA at their trip to South Beach, Miami. They were also pictured making out in a swimming pool in a hotel in Tampa. These pictures also spurred the Internet to claim that the two sucked at kissing.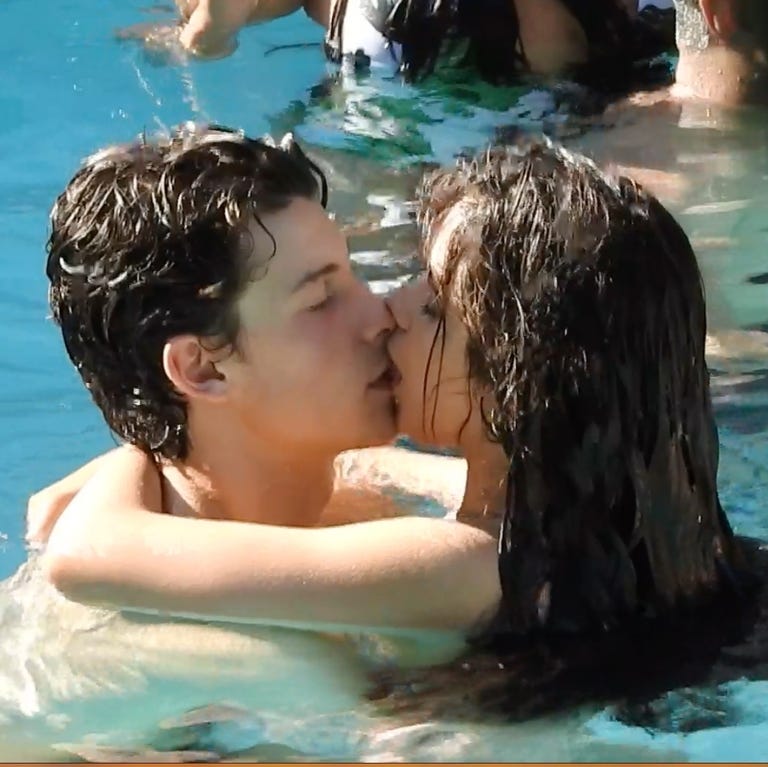 So, Camila and Shawn decided to shut these rumours once and forever by posting a heavy make-out session on Instagram for the entire fanbase.
In the video posted by Shawn Mendes, the duo act out that they were worried about the ongoing rumours.
"So we saw on Twitter and stuff you guys saying stuff about the way were kissing and how it looks weird like we kiss like fish," Mendes says in the video.
"It really hurt our feelings," Cabello added.
"So we just want to show you how we really kiss," follows up Mendes.
"Yeah," Cabello said and proceeded to act out the weirdest kissing session we have seen a celebrity couple does. There is a lot of tongue action involved–but all over their faces. It is more of licking each other than actual kissing. Watch the video below.
Do you ship these two? Let us know in the comments below.