"Scoop" is the sixth track on Lil Nas X's 2021 album 'MONTERO.' The song recruits fellow rapper Doja Cat for their first collaboration ever. Together, Doja Cat and Lil Nas X serve us the scoop of their success stories and what got them to this level.
'MONTERO' is Lil Nas X's debut studio album, a journey that started with his mega-hit "Old Town Road" in 2019. Nas X has released one mixtape and extended play since. However, the 'MONTERO' album is the singer's 'baby,' which he teased for weeks with fake pregnant images of himself.
'Scoop' refers to a bunch of information that is considered to be popular or controversial at the moment. Lil Nas X has been both recently for the music he has released leading up to the album release.
Listen to "Scoop" by Lil Nas X Featuring Doja Cat
---
Lil Nas X "Scoop" Lyrics Meaning and Song Review
A common theme running in both Nas X's and Doja Cat's verses are how good their bodies look. Lil Nas X does flaunt a six-pack figure and Doja Cat does flaunt some impressive curves on their bodies. These feet are especially impressive knowing that both of them are high-profile artists with a lot of work around their professional careers.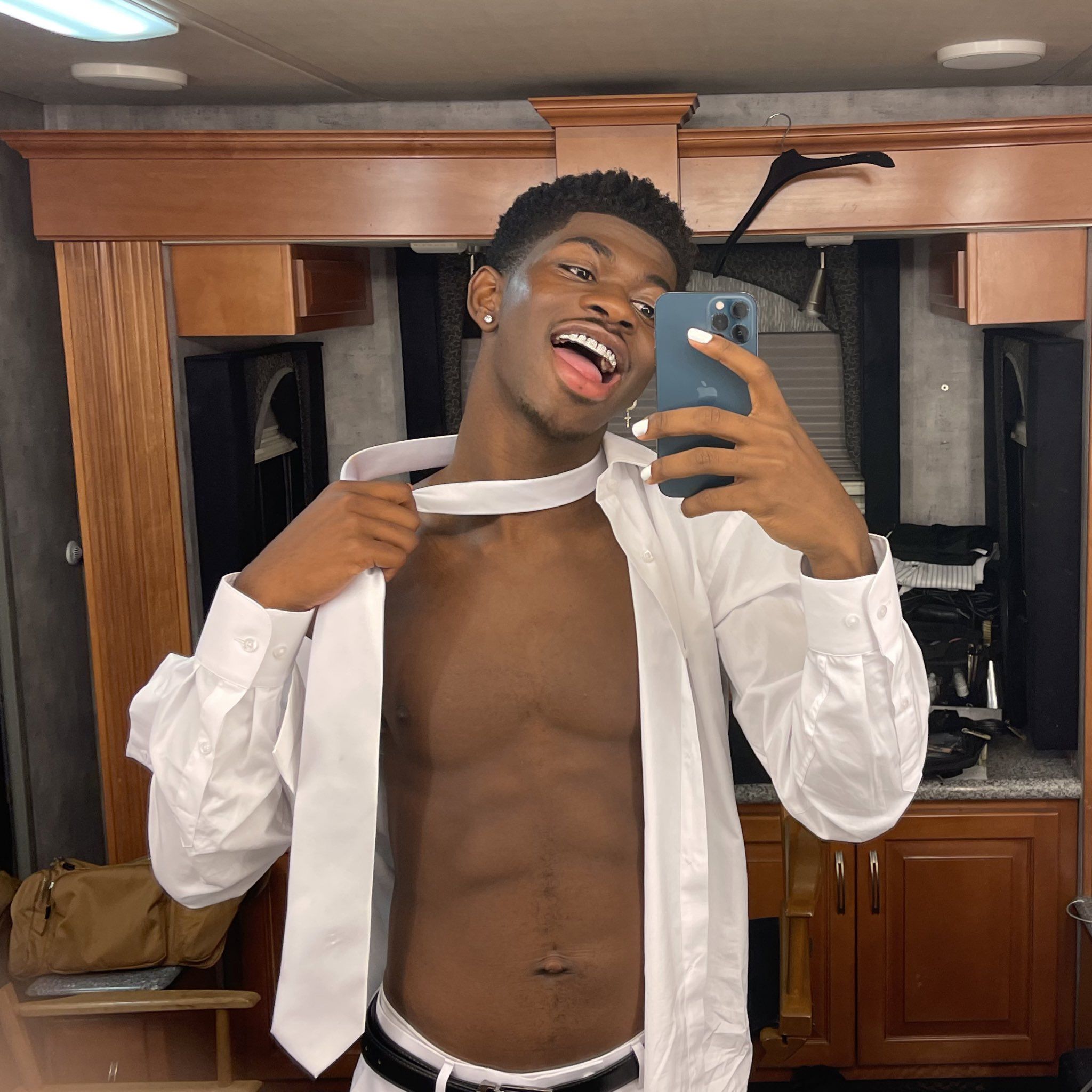 The scoop of the song is that there is a lot of work that goes behind the scenes. Fans only see the highlight reels most of the time. But behind the curtains, these artists have to live their normal human lives like all of us and also create music albums every other year or so. There is a daily grind that most of us don't see.
I been movin' work on the daily
In the first verse of the song, Nas X talks about all the fake things that fly toward him courtesy of his fame and fortune. With the grind that he puts in daily, he is able to afford a luxurious lifestyle. But money cannot buy true love. And this is a department he is lacking in right now. His ex is trying to get in touch with him again. But who has time for their exes?!
Nas X also touches on the homophobic hate he receives on a daily basis ever since he came out as gay. He has incorporated homosexual themes and visuals in his songs and has been heavily criticized for this. Nas X says that he is not looking for wars when he sings about his own sexuality.
In the second verse by Doja Cat, she serves her scoop. She talks about her hectic schedule being a global superstar. But, she somehow finds time to work on herself. And the result is;
And now my body look like something you'd еat cake off
Doja Cat also shouts out to the iconic Jennifer Lopez, who is known for her timeless physique. Doja Cat compares her booty cheeks to that of Jennifer Lopez, possibly one of the highest benchmarks there is.
Doja Cat also boasts about her big forehead which is usually considered to be a sign of higher intelligence. So, she has the curves to make you weak and the brains to make you feel stupid, too. The complete package is served!
A music video for this track would be pretty insane!
Let us hear what you think about this song in the comments below. Check out the complete lyrics on Genius.