Ed Sheeran is known for his angelic voice. "Photograph" is one of those songs that make you fall in love with it instantly. The lyrics, the music, the voice is just perfect in all senses. "Photograph" was featured in his second studio album "X" and it is such a beautiful pop-rock song. The song was written by Ed Sheeran and Johnny McDaid of Snow Patrol.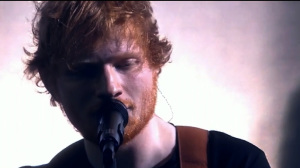 "Photograph" basically speaks about a breakup–but rarely mentions it. The songs says;
We keep this love in a photograph
We make these memories for ourselves
Where our eyes are never closing
Hearts are never broken
And time's forever frozen still
What Ed Sheeran and Johnny McDaid has said in a literal sense is although the relationship is over, they still like to keep only the better memories about it. A time where they could look into each other's eyes and never close them and their hearts were not broken. And that time is forever frozen inside the picture, although it is not in real life. Ed Sheeran is really a genius as song-writing.
Anyway, Ed Sheeran performed "Photograph" live for the first time last night and absolutely stunned the crowd.
Watch Ed Sheeran Perform "Photograph" at X-Factor UK 2014 Finals
https://www.youtube.com/watch?v=QTyXZme4B5o
[Photograph Lyrics from Metro Lyrics]
Live and acoustic–the best way I love my music. It brings the best (if there is any) in an artist. And Ed Sheeran never disappoints when it comes to acoustic performances.
Buy Ed Sheeran's "Photograph" on iTunes / Amazon
Buy Ed Sheeran's "X" album on iTunes / Amazon
And Ed Sheeran also performed "Thinking Out Loud" on the same night with a little help from The X-Factor Finalist Ben Haenow. If you don't get goosebumps when Ed Sheeran enters the stage (introduced by Ben Haenow), I think you are in the wrong blog. LOL.
Watch Ed Sheeran Perform "Thinking Out Loud" on X-Factor UK 2014 Final
https://www.youtube.com/watch?v=W8caGH7_kTc
The two voices blended in perfect unison to justify the great song that is "Thinking Out Loud". Ben maybe an X-Factor finalist, but his voice doesn't even compare with Ed's. But the whole performance was nothing less than electrifying!!!
[polldaddy poll=8523298]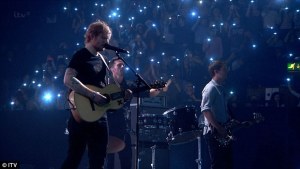 Video Credits: Mark Bridges [YouTube]