What happens when you put two of the best, most creative, powerful and most successful artists in the business together? You get Grammy winning music! "Holy Grail" featured on the twelfth studio album "Magna Carta Holy Grail" by Jay-Z. "Holy Grail" was released as the first single of the album and was a huge hit instantly.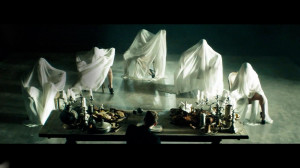 I did say that Jay-Z and JT contributed to this song, but the truth is there is a larger crew behind this song–specially in song-writing department. I strongly believe success of a song largely depends on good lyrics. So when considering this specific single, Justin Timberlake, Shawn Carter (Jay-Z), Terius Nash, Timothy Mosley, Jerome Harmon, Ernest Wilson, Kurt Cobain, Dave Grohl and Krist Novoselic contributed to the lyrics of this song. And in addition to them Terius Nash, Jerome Harmone, Timbaland and No ID helped produce the song.  So that's 11 artists in total.
Buy Jay-Z's single "Holy Grail" on iTune / Amazon
Buy Jay-Z's "Magna Carta Holy Grail" album on iTunes / Amazon
"Holy Grail" was released on July 10, 2013 and got nominated for ' Best Rap/Sung Collaboration' on 56th Grammy Awards and won the category, although lost on 'Best Rap Song' on the same event.
Lyric Breakdown of "Holy Grail" by Jay-Z
The single talks about a relationship the singer is stuck in.
You'd take the clothes off my back and I'd let you
You'd steal the food right out my mouth and I'd watch you eat it
I still don't know why, why I love you so much, ohh
In a power-lost situation the singer watches as he is being puppeteered by the partner.
 And baby, it's amazing I'm in this maze with you
I just can't crack your code
One day you screaming you love me loud
The next day you're so cold
One day you're here, one day you're there, one day you care
You're so unfair, sipping from your cup 'til it runneth over, Holy Grail
Justin Timberlake's amazing voice brings you this hook of the song, which perfectly explains what the situation is. It says how the woman changes her mind day in and day out and the partner never knows what's in store for them tomorrow! And he keep on 'sipping from the cup' till you reach an end, holy grail!
Fuck the fame, keep cheating on me, what I do, I took her back
Fool me twice, that's my bad, I can't even blame her for that
Even if she keeps on cheating, he still takes her back, not once but twice. He feels bad about it, but somehow he blames it on himself.
You get the air out my lungs whenever you need it
And you take the blade right out my heart, just so you can watch me bleed
And I still don't know why, why I love you so much, yeah
And you play this game in spite to drive me insane
I got it tattooed on my sleeve forever in ink with guess whose name
But I still don't know why, why our love is so much
This is the Bridge of the song to end 5 minutes and 40 seconds of absolute genius music work. The Bridge too keeps on saying how he still loves her so much even if she suffocates him of his life and makes the life a living hell. She drives him insane.
Shawn Carter says this 'she' was common to many others as well. Like "Mike Tyson" and "Kurt Cobain" who battled their way through this 'mistress' and lost. Jay-Z says he is still OK, for now;
You're still alive
Still that ni*ga ni*ga, you survived
You still getting bigger ni*ga living the life
And the punchline: The "she" is fame. The fame has a way of giving everything one desires and take everything else in the most unexpected instances. Once you have it, you cannot let it go, no matter how many times it gets you down. Jay-Z talk about the pitfalls and highs of fame with Zane Lowe in an interview conducted by BBC Radio 1. Watch the interview below.
Watch the Lyric Video of "Holy Grail"
https://www.youtube.com/watch?v=1GsH_2sa26M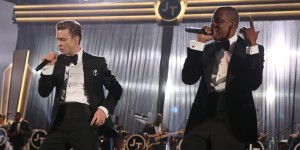 We would love to hear from you. Comment what you think about this song or provide your own analysis of the song. Request more lyric breakdowns of other songs.