Taking everyone by surprise, the music legend Madonna released six racks from her upcoming thirteenth studio album "Rebel Heart". The alleged leak of her full album may have had some influence on Madonna's this decision. She has clearly stated her urgency to release the album sooner than she had planned.
"I was hoping to release my new single 'Living For Love' on Valentine's Day with the rest of the album coming in the Spring. "I would prefer my fans to hear completed versions of some of the songs instead of the incomplete tracks that are circulating. Please consider these six songs as an early Christmas gift."
And what a Christmas present that is. All the six tracks are available on iTunes and Amazon and is listed below.
Six Tracks From 'Rebel Heart"
1. Unapologetic Bitch (iTunes / Amazon)
2. Living For Love [Single] (iTunes / Amazon)
3. Illuminati (iTunes / Amazon)
4. Ghosttown (iTunes / Amazon)
5. Bitch I'm Madonna (Ft. Nicki Minaj) (iTunes / Amazon)
6. Devil Pray (iTunes / Amazon)
Listen to First Single 'Living For Love" From "Rebel Heart" by Madonna
Pre-Order Madonna's "Rebel Heart" Album on iTunes / Amazon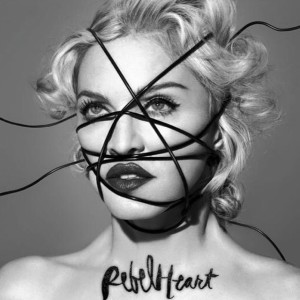 Possibly, the next single to be released would be "Joan Of Arc", which has been titled out of the untitled tracklist available on iTunes. The track runs for 4 minutes according to iTunes.
If anyone out there is still listening to the stolen snippets from the leak, I suggest you download the official,legit versions of them now on iTunes. Madonna is a great artist and she has been working on this album for the most of 2014 and will continue to work on it till it's release in March 2015.
The full album will be released on March 10, 2015
So appreciate her work by buying her "Rebel Heart" album for just $15 on iTunes.
If you have already purchased these six tracks or the single, make sure to leave a comment about it.