Another huge album is about to drop. On January 20, 2015 Lupe Fiasco's fifth album will drop worldwide. The album is titled "Tetsuo & Youth". Lupe Fiasco had an interview with Billboard recently and revealed some interesting information about the upcoming album, music industry and his personal life. He spoke about how 'not relevant' he is in the music industry right now–I don't know about that though. He specifically spoke about handing over the torch to the new and energetic rappers like Kendrick Lamar and J. Cole. He called them new "Lupes".
Lupe Fiasco Talks About Upcoming Album "Tetsuo & Youth"
In the interview he speaks about how "Tetsuo & Youth" will NOT be a groundbreaking or a chart-topping album. He says it will be rather an 'interesting album'.
"I'm much more mature in my representation in public, in the sense of I'm not as relevant as I was before. It's kind of that natural irrelevancy that occurs with all artists. I think I had my peak and now I am coming down in relevancy. It's not a sad thing for me."
Lupe Fiasco is 32 years old and has had a immense music career as a talented hip hop/rap artist. 32 is not an year to be talking about irrelevancy, 32 is the age you solidify. Take artists such as Eminem, Beyonce, Elton John, Pink Floyd, Madonna, The Rolling Stones who has had massively successful careers for decades, and still going strong. True, that many conditions are different with the above artists and Lupe Fiasco. But still…
"I paint a lot — probably too much. I paint more than I write raps. It's the same creative thing for me. I started painting two years ago, and I gave myself 10 years to really get good."
This is what Lupe had to say when he was questioned about the upcoming "Tetsuo & Youth" album.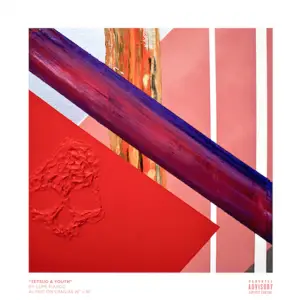 It's pretty creative. I am no painter, nor a big enthusiast. So if you know anything about the art form or the medium or anything related to this artwork, make sure to leave a comment about it.
"Deliver" Music Video from "Tetsuo & Youth" by Lupe Fiasco
https://www.youtube.com/watch?v=1i90DrK5sFk
Full Tracklist of "Tetsuo & Youth"
1. "Summer"
2. "Mural"
3. "Blur My Hands" (featuring Guy Sebastian)
4. "Dots & Lines" Lupe Fiasco, DJ Simonsayz
5. "Fall"
6. "Prisoner 1 & 2" (featuring Ayesha Jaco)
7. "Body of Work" (featuring Troi & Terrace Martin)
8. "Little Death" (featuring Nikki Jean)
9. "No Scratches" (featuring Nikki Jean)
10. "Winter"
11. "Chopper" (featuring Billy Blue, Buk of Psychodrama, Trouble, Trae tha Truth, Fam-Lay, & Glasses Malone)
12. "Deliver" (additional vocals by Ty Dolla $ign)
13. "Madonna (And Other Mothers In The Hood)" (featuring Nikki Jean)
14. "Adoration of the Magi" (featuring Crystal Torres)
15. "They.Resurrect.Over.New" (featuring Ab-Soul & Troi)
16. "Spring"
---
 Buy Lupe Fiasco's "Tetsuo & Youth" Album on iTunes / Amazon
---
Lupe Fiasco called this album a 'transition' and the "Deliver" single proved him correct to some extent. So make sure you give this album a try. It's gonna be amazing.
Let us know what you think about Lupe and his upcoming album, his ideas about himself.
For the full interview visit Billboard