One of the most anticipated albums of 2015 is the American rock band 'Imagine Dragons's new album "Smoke + Mirrors" (or 'Smoke and Mirrors'), which will drop on February 17, 2015. Several singles of the album were released before and the hype is higher than ever. "Gold", "I Bet My Life" and "Shots" were released as singles from the new album, and the latest release is "I'm So Sorry". And we are not so sorry to have to listened to this new track.
For the fans who were worried about the direction of the new album based on the previous releases, "I'm So Sorry" will make you sigh in relief. "I'm So Sorry" is a classic Imagine Dragons' track. Heavy drums, epic vocals and the alternate rock! Furthermore, the performance is live as well.
Listen to "I'm So Sorry" by Imagine Dragons from 'Smoke + Mirrors'
https://www.youtube.com/watch?v=hVoDoA4c3Yo
---
Buy Imagine Dragons's "I'm So Sorry" on iTunes / Amazon
Pre-Order 'Smoke + Mirrors' Album on iTunes / Amazon
---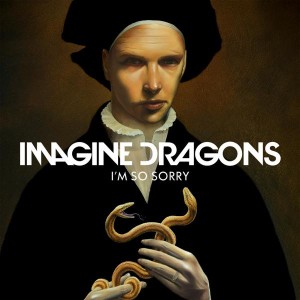 Epic cover arts, btw!
How do you like the new song? We have high hopes for the upcoming album. We are hoping it to be a successful album as 'Night Visions' album.
Imagine Dragons 'Smoke and Mirrors' Tour
Imagine Dragons also announced their 'Smoke and Mirrors' UK and Europe tour, and tickets are available now.
Cheap Imagine Dragons Tickets
You can find the schedules venues, dates and other ticketing information from Imagine Dragons' official website.