Hiddleswift has apparently run out its course. For those who haven't been in touch with the artist gossip, Hiddleswift is the adorable couple name that was baptized for the new couple Taylor Swift and Tom Hiddleston. It was a difficult nick name to come up with, and it didn't even last long.
From Tayvin to Hiddleswift
Taylor Swift and Tom Hiddleston were spotted together first when they were dancing at Met Gala in New York in May, 2016. Back then she was dating Calvin Harris. Tayvin (Taylor and Calvin) quit the year long relationship over reasons that are undisclosed to-date, but it looked as if Calvin Harris was feeling trapped in the relationship. His comments on Instagram about Taylor Swift lead us to believe that Taylor Swift was in control of the relationship. It could be true, because Taylor Swift really was getting the spotlight wherever she was and whatever she did. So in June 2016, Taylor Swift and Calvin Harris called it quits. Taylor did not wait long to jump back on the dating wagon, as she was seen holding hands and kissing Tom Hiddleston at Rhode Island beach.
Hiddleswift Moments
For the three months they were romantically engaged, they had their fun. First the make out session in Rhode Island, meeting each other's parents, celebrating July 4th at the beach and to kisses in Italy, Rome.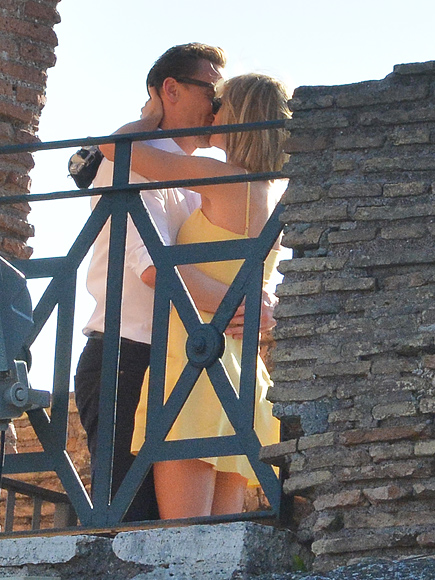 Taylor Swift also flew to Australia with Tom Hiddleston to where Thor: Ragnarok was being filmed. However, none of this could keep the spark alive for Hiddleswift.
Reasons for Breakup
Highly doubt that either party will give us any clues as to why Hiddleswift broke up. But close sources to both of them reveal that it was Tom Hiddleston this time. Apparently, he wanted more PDA-or to take the relationship to the public more. Taylor Swift, having burnt by too many relationships, may have not agreed to accelerating things. So it has come to an end now.
Taylor Swift was seen leaving her apartment in New York today and she was practically skipping.
Whatever the reasons for the breakup, Taylor Swift seems to be enjoying her newfound freedom.
As haters start blabbering about her personal life, we would like to wish Taylor all the best and lots of love. It's not bad to fall in love and get hurt than not to have fallen in love at all. So keep trying Taylor, the next could be your prince.
She may have a long list of ex lovers, but she will always have a blank space for one more.