It has been almost a month since Taylor Swift dropped "Look What You Made Me Do" music video and shocked an entire fandom. The songs has broken records on top of records and is smoothly cruising towards the 1 billion views on YouTube goal. The music video was filled with controversy as Taylor says "the old Taylor is dead" over the phone. Who are these old Taylors? They are none other than former selves of Taylor Swift who was sweet and innocent and got taken advantage of. So basically a new 'Snake Queen' is born in this 'Reputation' era and she is slaying it.
One of the most iconic scenes of the "Look What You Made Me Do" music video is the Taylor Mountain. This is a scene where the current Taylor Swift is standing on top of a pile of what seems like old Taylors who are desperately trying to get to the top. But the current Taylor Swift is strong and fierce and she knocks all others down.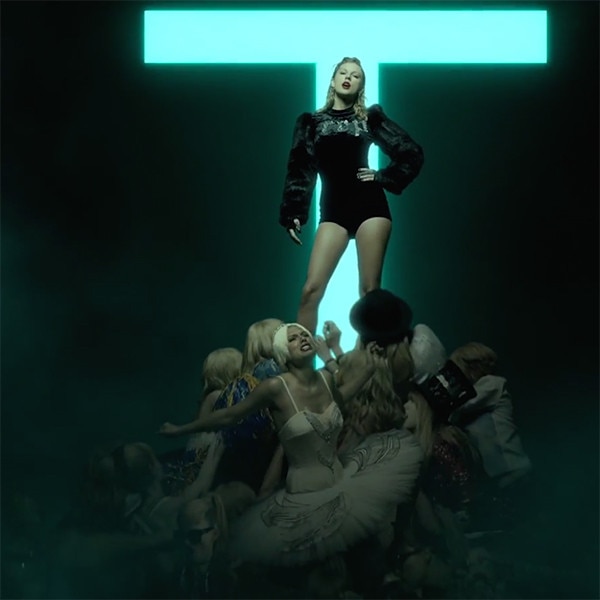 Trying to get to the top are Old Taylor Swifts, namely from the 'Red' era, 'Speak Now' era, 'Fearless' era and even from '1989' era. The old Taylors are wearing some of Taylor Swift's most iconic dresses from music videos and concerts.
Behind the Scenes of Creating the Taylor Mountain
Today, Taylor Swift released a BTS clip of how the Taylor Mountain was created. She got some help from people who had a similar stature to Taylor Swift and dressed them in the iconic dresses from Taylor's past. For focused camera shots, Taylor Swift had to change dresses and pose as different Taylors at different times. But being the sweet person she is, Taylor Swift did not forget to make creating the Taylor Mountain a fun and memorable process to all of them.
"Okay, this is the trippiest thing I've ever seen in my entire life…" says Taylor when beginning the shoot, surrounded by all the look-a-likes.
"Seeing all of together is the weirdest feeling, but it's awesome, it's exciting. It's like 'oh, that's a phase I went through when I was sixteen'…" says Taylor Swift speaking for the BTS recording.
This behind the scenes clip includes almost 3 minutes of never seen footage of building the Taylor Mountain and this is the first time Taylor Swift has spoken about the song since its release.
The director of the music video-Joseph Khan is also seen in this BTS footage enjoying the production of the music video.
If you like this BTS clip, make sure to share this article with your friends.