Miley Cyrus has been teasing her fans on social media on something cooking behind the curtains. She kept on teasing "She Is Coming" tagline on her social media, which appeared to be a remark of the upcoming project. Little did we know, until now, that 'She Is Coming' is the title of Miley's upcoming EP.
The 2019 EP 'She Is Coming,' follows her only extended play to be released before titled 'The Time Of Our Lives' released in August 2009. Her last full album project was 'Younger Now' released in 2017.
Miley Cyrus presented a taste of what's to come at the 2019 BBC Radio 1's Big Weekend concert held in Middlesbrough, UK last weekend. There she performed her classic hits such as "Party In The USA" and "Nothing Breaks Like A Heart." She had also performed at least two of her upcoming songs from the EP live for the first time ever.
The rumoured tracks Miley had performed on stage are "Cattitude," "Mother's Daughter" and "Drugs Ruled Everything Around Me." A snippet of her performing "Mother's Daughter" was posted by the pop star on Twitter. The three different tracks unveiled so far, seems to have three different tunes.
Full Tracklist for 'She Is Coming' EP by Miley Cyrus
Unholy
D.R.E.A.M. (Drugs Ruled Everything Around Me) Ft. Ghostface Killah
Party Up the Street Ft. Swae Lee & Mike Will Made-It
The Most
Listen to a snippet of "Cattitude" from the BBC Radio 1's Big Weekend performance below.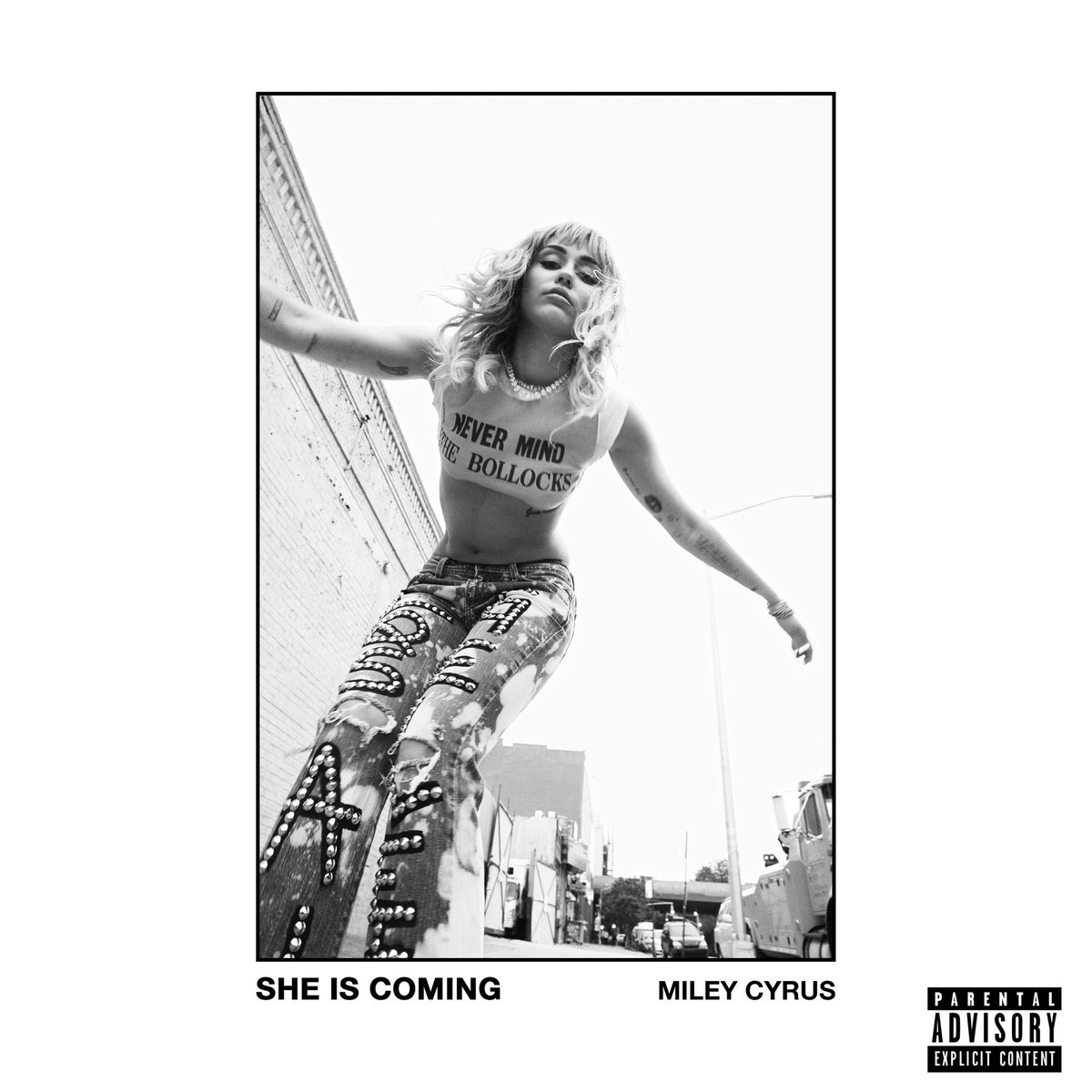 Miley Cyrus also shared some snippets of possible music videos from 'She Is Coming' album. It is safe to say these videos look borderline fetish-ish.
The album is expected to release on May 31, 2019.
Update:
'She Is Coming' EP will be the first part of an album trilogy by Miley, followed by projects such as 'She Is Here' and 'She Is Everything.' The ETA on these are not available yet.