Papa Roach is all setup to release their eighth studio album which is named "F.E.A.R." (like the video game series), which stands for "Face Everything And Rise". The album is scheduled to be released on January 27, 2015 to kick off the new year. 2015 will be great for music, just yesterday Kanye West released a single "Only One" from his upcoming album. So 2015 is off to a very good start.
"F.E.A.R." will consist of 12 tracks out of which three singles have already been released, "Face Everything And Rise", "Broken As Me" and "Warriors", all pretty profound songs.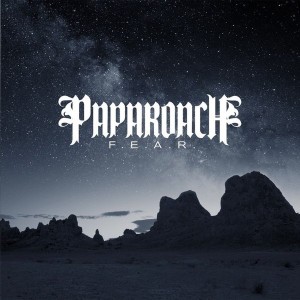 Full Tracklist of "F.E.A.R." Album
1. Face Everything And Rise
2. Skeletons
3. Broken As Me
4. Falling Apart
5. Love Me Til It Hurts
6. Never Have To Say Goodbye
7. Gravity (feat. Maria Brink of In This Moment)
8. War Over Me
9. Devil
10. Warriors (feat. Royce Da 5'9)
11. Hope For The Hopeless (Bonus Track)
12. Fear Hate Love (Bonus Track)
Check Out "Warriors" Single Featuring Royce da 5'9
Buy/Pre-order "F.E.A.R." Album by Papa Roach on iTunes / Amazon
The album will be released under "Eleven Seven Music" record label.
Watch the Official Music Video for "Face Everything And Rise"
pr-order the album today to receive it on the release date. "F.E.A.R." is the latest album after their 2012 hit "The Connection".
[polldaddy poll=8556534]
Get in your votes and leave a comment about what you expect from the new Papa Roach album. How good were the three singles released so far?