The new year is good for Taylor Swift. She starts off with yet three more awards at the People's Choice Awards 2015 held last night. Taylor was not present at the award ceremony, and we will give our thoughts on that later on. Taylor Swift was nominated for three awards at the PCA 2015. The categories Taylor was nominated for and the other contestants who were competing in each of them are listed below.
(Beyonce, Iggy Azalea, Katy Perry, Sia, Taylor Swift)
(Beyonce, Jennifer Lopez, Jessie J, Sia, Taylor Swift)
("All About That Bass" by Meghan Trainor, "Bang Bang" by Jessie J, Ariana Grande & Nicki Minaj, "Maps" by Maroon 5 , "Shake It Off" by Taylor Swift, "Stay with Me" by Sam Smith)
So basically this goes on to prove that Swifties are the best fandom amongst the fandoms representing these other artists. Maybe it has a lot to do with how well and actively Taylor Swift is interacting with her fans. The amount of effort she puts into keep her happy is unlike any I have ever seen before. So she deserves all these awards won for her by her loyal Swifties.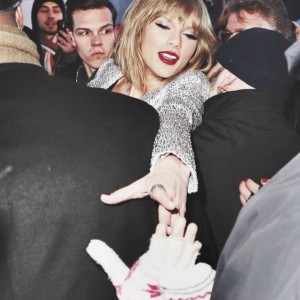 Taylor Swift won competing against massive celebrities like Beyonce, Iggy Azalea, Jessie J, Katy Perry (so much win), J-Lo and Sia. This is a tremendous accomplishment.
Why Was Taylor Swift Absent at People's Choice Awards 2015?
Well, we don't know for sure. But she wouldn't miss a chance to dance awkwardly to the performances unless she had something else in her schedule–or more believably if she was out on a vacation?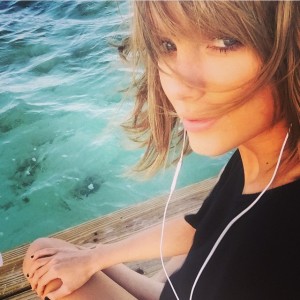 Taylor did not mention where this was. But looks like this superstar is taking a little boating vacation. It's the new year. 2014, specially the last quarter, has been hectic for Taylor Swift. So looks like she is taking a little break, we all know her throat needs a break. You do that Taylor, while your fans win awards for you. Still People's Choice Awards 2015 event wasn't the same without you.
Anyway, congratulations to Taylor Swift and her super awesome fandom-Swifties-for this incredible achievement. Pile up the awards, Taylor!
The full list of winners can be seen here.