Scarlett Johansson is a goddess on the big screen. She is such a talented actress and now it looks like she is branching out. Apparently she has released a tribute album way back in 2008 and this is her first musical work since. Scarlett Johansson has joined hands with another talented artist to bring out their first single "Candy". The other partner is the HAIM group's bassist Este Haim. Apparently, they want to form a "super POP" group, and they already have a name 'The Singles'.
"I love Grimes. And I love the Bangles. And I love the Go-Go's.., I wanted it to be like those bands: ultra pop but also a little ironic, a little in on the joke."
Well, we are not sure how well she succeeded in achieving her "ultra-pop" dream via "Candy". Take a listen and let us know.
Listen to "Candy" by Scarlett Johansson and Este Haim (The Singles)
Scarlett Johansson has taken it upon herself to provide the vocals for "Candy" and it's pretty hot, if you listen closer. She has a natural sultry voice and we can clearly hear that on this track.
The single is being released under Federal Prism record label.
HAIM is a very talented music group of three sisters. They do have a lot of connections in the industry, and specially BFFs with Taylor Swift. Since Taylor Swift has gone Pop since her latest album, even a ScarJo-Taylor collaboration is a remote possibility.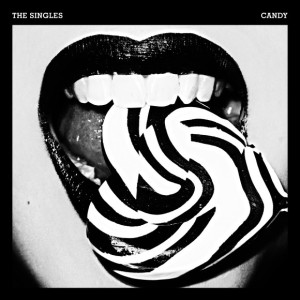 Congratulations to Scarlett Johansson and Este Haim, or 'The Singles', on their successful first ever single release. Hopefully we'll get to hear more from them.
What do you think about "Candy" by The Singles?