Little Mix just made a not-so-little announcement today and the Mixers are hyped all over the world. So hyped that LittleMixSingle2 is trending worldwide. So what's the big news? Well, they revealed what their second single from the upcoming album is going to be. The second single is "Love Me Like You" and will be released on September 11, 2015. So stay tuned for that.
Little Mix also announced the tracklist for their upcoming "Get Weird" album. The tracklist is as follows.
Black Magic
Love Me Like You
Weird People
Secret Love Song
Hair
Grown
I Love You
OMG
Lightning
A.D.I.D.A.S
Love Me or Leave Me
The End.
The standard edition of the "Get Weird" album consists of the 12 above tracks. There are four more bonus tracks on the deluxe edition, which seems like a must have. The bonus tracks are;
I Won't
Secret Love Song Pt. II
Clued Up
The Beginning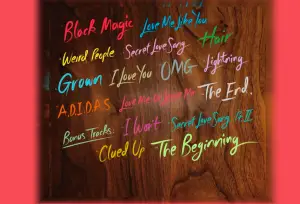 Obviously a lot of effort has been put into this new album by the Little Mix and you can pre-order the album on iTunes and Amazon now.
While we wait for the second single, watch the first single of the little mix below.
Make sure to leave a comment about "Black Magic" single and about the upcoming album. Do you have high hopes?