Kehlani is the newest performer on the already amazing Suicide Squad the album. Her track "Gangsta" is eerily epic. So far we have seen "Heathens", "Sucker for Pain" and "Purple Lamborghini" and they have all lived up to the hype the movie has created. All the tracks have a dark ambiance which is perfect to the theme of the movie.
Kehlani does an amazing job in preserving the ominous aura of the song. "Gangsta" speaks from Harley Quinn's perspective. So naturally, the song speaks about inner mentality of Harley Quinn, which is quite 'freakish', to say the least.
Lyrics to "Gangsta" is quite explicit, as one might expect. But we will just run through them to break down and make some sense out of it.
Lyrics Review and Song Meaning of "Gangsta"
The hook of the song is quite catchy.
I need a gangsta
To love me better
Than all the others do
To always forgive me
Ride or die with me
That's just what gangsters do
A gangster is a member of a 'criminal' group. Whence the lover is a criminal doing bad deeds, he has to forgive whatever bad done by his counterpart. Else, he will be a hypocrite as well. That is what Kehlani expects from his criminal partner. He will always be there with her, no matter how tough or ugly things get. So the underline meaning is that a 'gangsta' of her same caliber will lover her no matter the situation is. And her criminal gangsta is obviously The Joker.
Verse 1 presents a view into the mind of Harley Quinn
I'm f*cked up, I'm black and blue
I'm built for it, all the abuse
I got secrets, that nobody, nobody knows
I'm good on, that p*ssy sh*t
Harley Quinn is often portrayed in Black, Blue and Red-a fine addition to the craziness she stands for.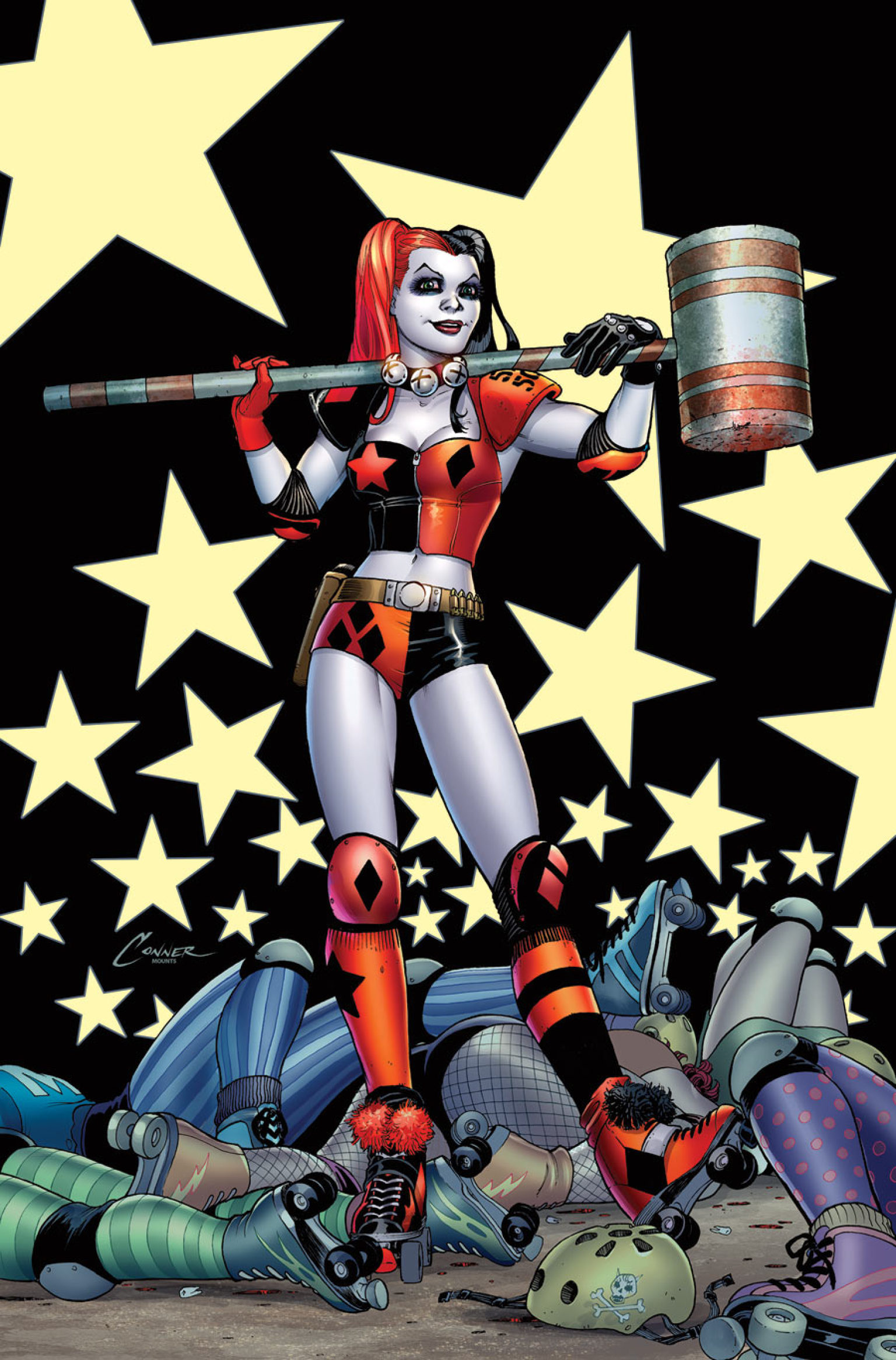 Kehlani says she (Harley Quinn) is built for abuse. We all know the abusive relationship she and The Joker has. But she loves it. The whole of "Sucker for Pain" is based around this idea.
I don't want, what I can get
I want someone, with secrets
That nobody, nobody, nobody know
Harley Quinn wants what she can't get. There's pleasure in craving for what you can't get. She is never satisfied, she craves for someone deep and dark and she loves the company of a man with secrets.
---
Download "Gangsta" single by Kehlani on iTunes / Amazon
Pre-order Suicide Squad the Album on iTunes / Amazon
---
Verse 2 of "Gangsta" is followed next;
My freakness is on the loose
And running, all over you
Please take me to places, that nobody, nobody goes
Harley Quinn is a freakish soul. Margot Robbie, as per the trailers we've seen so far, will do justice to this freakishness. Kehlani sings that her crazy is not under control-she doesn't necessarily have to either-because she has a gangsta boyfriend who is in love with her.
You got me hooked up on the feeling
You got me hanging from the ceiling
Got me up so high I'm barely breathing
So don't let me, don't let me, don't let me, don't let me go
Kehlani has herself hooked up on to the drug that is The Joker. She can't get enough of him. Hanging from the ceiling has become an iconic Harley Quinn move.
We are in love with "Gangsta" by Kehlani and we are expecting the Suicide Squad the Album to be one of the best soundtracks of the year. The album is set to be released on August 05, 2016.
Let us know what you think about "Gangsta" by Kehlani.