Finally, the much awaited follow up single to "Look What You Made Me Do" has been released and the new single "…Ready For It?" has Taylor Swift questioning her crush if he is ready for love. The new song is upbeat and is Pop and we see Taylor Swift attempting to rap a few verses too. "Ready For It?" acts as the first track on the album 'Reputation.'
"…Ready For It?" is written by Ali Payami, Shellback, Max Martin and Taylor Swift. The song was teased on an ad campaign for a college football game earlier today.
The new song is a refreshing change of pace from her first single and by the looks of it, 'Reputation' album will be a lot more dynamic in music than her previous work. To our delight, the album will not be all about revenge. Although, "Look What You Made Me Do" broke all kinds of records, we still miss the old Taylor.
Listen to "Ready For It?" Single by Taylor Swift
---
Buy "…Ready For It?" Single on iTunes and Amazon
Pre-order 'Reputation' Album on iTunes and Amazon
---
"Ready For It" is an upbeat song unlike it's predecessor "Look What You Made Me Do." In the new single, Taylor Swift is talking about the beginning of a relationship, which she refers to as a 'game.' This maybe is due to the fact that she has been played so many times in the game of love.
However, "Ready For It" has Taylor Swift imagining a romantic relationship with the guy she has a crush on. Island vacations, candle-lit dinners and dreaming of this person at night are what this song is about.
Lyrics Review and Song Meaning of "…Ready For It?"
Verse 1
Knew he was a killer
First time that I saw him
Wonder how many girls he had loved and left haunted
But if he's a ghost then I can be a phantom
Holdin' him for ransom
Some, some boys are tryin' too hard
He don't try at all though
Younger than my exes but he act like such a man, so
I see nothing better, I keep him forever
Like a vendetta-ta
The almost-rap start to "…Ready For It?" has given us fresh hope about some good Pop tracks from the old Taylor Swift.
Taylor Swift speaks about something similar to what she sang on "I Knew You Were Trouble" single from 2012 album 'Red.' Whoever this person is, Taylor Swift know he is up to no good. "Killer" in this context means a killer of hearts, which is confirmed in the next line where Taylor is wondering how many girls he has been with and left them broken hearted.
It is interesting that Taylor Swift calls this person a "ghost" and herself a phantom. Taylor's long-time-ago-ex, Harry Styles, released a song titled "Two Ghosts," which speaks about how two lovers have grown apart over the years. A ghost is just a dead soul and a phantom is a a scary version of a ghost-usually out to get revenge. So Taylor says she is "ready for it," his games.
[polldaddy poll=9822235]
Being Taylor Swift means a lot of guys trying to date her (I assume) and as always, the one who she wants to notice, does not notice her at all. She thinks they are all part of his games.
Taylor Swift calls this person in the song "younger than her exes." This is quite a serious remark as Harry Styles is 23 years old now and Taylor Swift will be 27 years in December 2017. Her long list of exes include Calvin Harris (age 33), Tom Hiddleston (age 36), Jake Gyllenhaal (age 36), John Mayer (age 39) and the list goes on. When #Haylor was happening, Harry Styles was 18 and Taylor Swift 22 years old.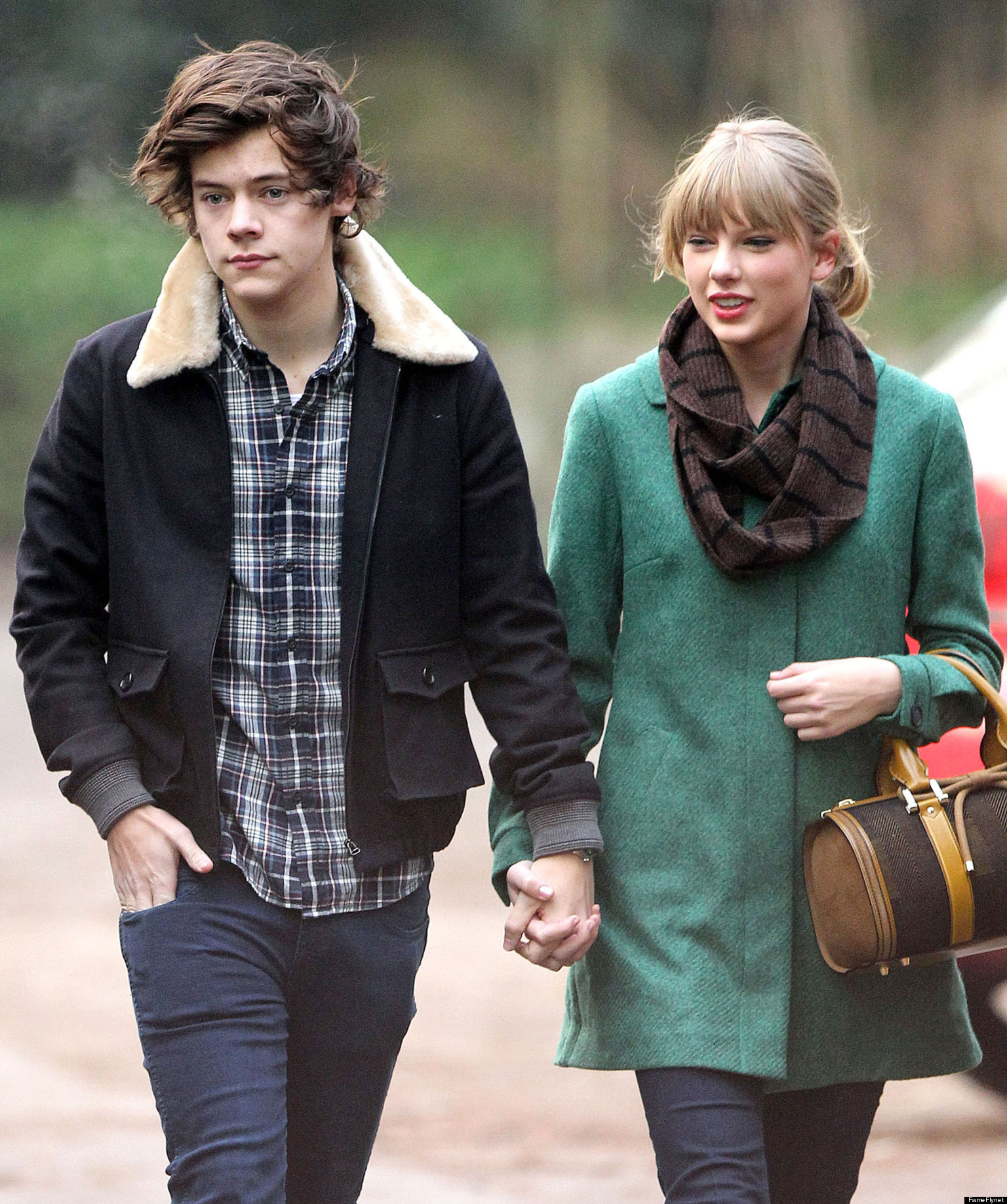 Pre-Chorus
I-I-I see how this is gonna go
Touch me, and you'll never be alone
I-Island breeze and lights down low
No one has to know
In the pre-chorus of "Ready For It?," Taylor Swift is looking into the future of this relationship. Much like "I can see the end as it begins…" from "Wildest Dreams" from '1989' album, Taylor Swift kind of thinks this relationship will go downhill. She knows she is getting involved with a heartbreaker…
Chorus
In the middle of the night, in my dreams
You should see the things we do, baby
In the middle of the night, in my dreams
I know I'm gonna be with you
So I take my time
(Are you ready for it?)
Taylor Swift is already dreaming about her relationship with this bad boy. Taylor does not hold back trying to hook him up with sex. She directly says "he would enjoy the things they would do in the middle of the night…" For now, she has to be satisfied with seeing him in her dreams, because as said earlier "he doesn't try at all" to be with Taylor.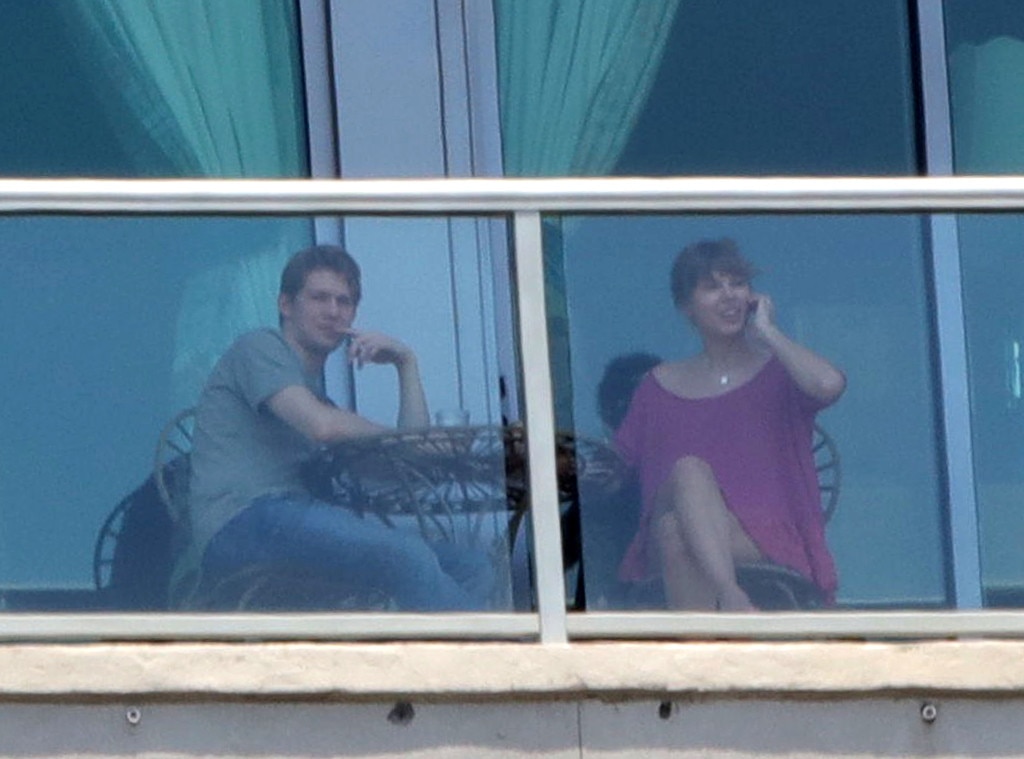 Verse 2
Me, I was a robber
First time that he saw me
Stealing hearts and running off and never saying sorry
But if I'm a thief then
He can join the heist
And we'll move to an island-and
He can be my jailer
Burton to this Taylor
Every lover known in comparison is a failure
I forget their names now
I'm so very tame now
Never be the same now, now
Taylor Swift calls herself a stealer of hearts in the second verse of "…Ready For It?" single. The singer is saying she has been making men fall for her and throwing them away. Her "long list of ex-lovers" from "Blank Space" stands proof to this. Taylor is not sorry that she is not with them at the moment.
But if she is being called a thief, Taylor invites this bad boy to join her and move to a deserted island so none of them can break anymore hearts. Some dungeon fantasies expressed in "he can be my jailer" lyric.
"Burton to this Taylor" is in reference to the relationship between Elizabeth Taylor and Richard Burton. They met while working on the 1963 movie 'Cleopatra.' So Taylor Swift is clearly saying this guy to be like Burton to THIS Taylor. Also this lyric sparked up a conversation about the music video for "Wildest Dreams" which also shows a similar scenario, where Taylor falls in love on the set of a movie production.
Taylor Swift goes on to say that her every relationship before was a failure in comparison to what is going to have with this guy. So good, that she forgets the names of her exes.
This wraps up the long lyrics interpretation and song meaning discovery process for one of the most awaited singles "…Ready For It?" by Taylor Swift.
What Do You Think?
The new single "…Ready For It?" sounds like Taylor Swift getting ready for the cruel dating game out there in the world of celebrities and players. She is toughening up and she is going to play the game in their field now. So, we do not find a timid Taylor Swift in this song either. She is ready to take on the heartbreakers and haters. Welcome the new Taylor Swift.
What do you think about this track "…Ready For It?" Relieved that the old Taylor is kind of back? Love the beat? Let us know in the comments below and share this article with all other Swifties out there.