Tyler Gregory Okonma professionally known as Tyler, The Creator has blessed us with a brand new album, and there is much to talk about. The new album titled 'IGOR' is something special by Tyler, as stated by himself.
'IGOR' is the fifth studio album by Tyler, the Creator, and follows his 2017 project 'Flower Boy.' This album contains 12 tracks including an introduction to the theme of the album, which is rather personal and is bound around relationships. Al the songs are written, produced and arranged by Tyler Okonma himself. Eminem might have to take notes!
In a Tweet on May 17, 2019, hours before the album release, Tyler, The Creator gave specific instructions on how to best enjoy this album;
Igor. This is not Bastard. This is not Goblin. This is not Wolf. This is not Cherry Bomb. This is not Flower Boy. This is IGOR. Pronounced EEE-GORE. Don't go into this expecting a rap album. Don't go into this expecting an album. Just go, jump into it. I believe the first listen works best all the way through, no skips. Front to back. No distractions either. No checking your phone. No watching TV. No holding convo. Full attention towards the sounds where you can form your own opinions and feelings toward the album. Some go on walks, some drive, some lay in bed and sponge it all up. Whatever it is you choose, fully indulge. With Volume. As much as I would like to paint a picture and tell you my favourite moments, I would rather you form your own. If we ever cross paths, feel free to articulate what those moments were for you, keep it timely tho I'm not tryna have an Oprah episode.
Stank you smelly mucho.
As far as Tyler's POV, his new album is unlike any of his works before. He wants us to pay attention to the lyrics, the music and the details of it all. We might need to change our headphones to something good for this.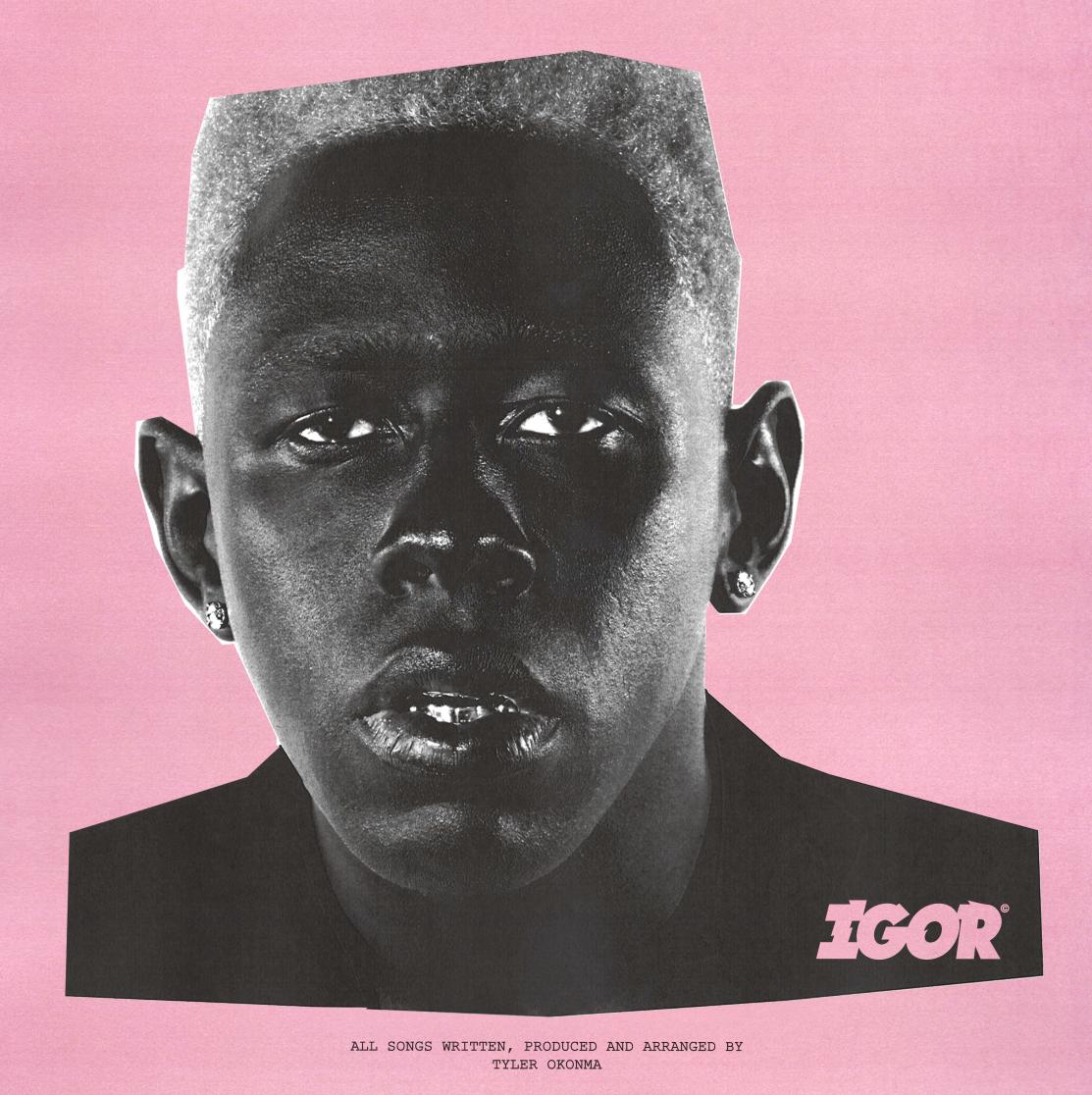 Full Tracklist for 'IGOR' by Tyler, The Creator
Igor's Theme
Exactly What You Run from You End Up Chasing
Running out of Time
A Boy Is a Gun
Puppet
What's Good
Gone, Gone / Thank You
I Don't Love You Anymore
Are We Still Friends?
The album contains uncredited features from artists such as Lil Uzi Vert, Kanye West, A$AP Rocky, Charlie Wilson, Frank Ocean, Solange, Pharell Williams, and Playboi Carti.
Stream 'IGOR' Full Album
---
---
Download 'IGOR' Album on iTunes and Amazon
---
Who/What is 'IGOR'?
"Igor, or sometimes Ygor, is a stock character lab assistant to many types of Gothic villains, (especially mad scientists) such as Count Dracula or Dr. Victor Frankenstein, familiar from many horror movies and horror movie parodies" – Wikipedia
Tyler's eyes on the album cover have been digitally altered to look crooked to match with the signature look of a deformed hunchback.
The first song on the tracklist is titled "Igor's Theme" and acts purely as an appetizer before the main course. The recurring lyrics are "feel this one" and "eyes open" which are likely what Tyler wants us to experience with this album.
Other songs such as "Earfquake," "I Think" and "Running Out of Time" talk about the fragility of relationships. Tyler is set on a course of remorse and sadness whilst his romantic relationships have failed due to various reasons throughout the years.
The next songs coming up are "New Magic Wand" and "A Boy is a Gun" both of which find Tyler engaging in a new romantic affair. These songs comprise of the feelings of love and magic at the beginning of any relationship. However, this is not The One for him as well. We find on the next track "Puppet" featuring Kanye West, that Tyler has no freedom in this relationship. She is a puppet master and he is hooked to her strings.
The latter songs of the album follow the theme of a failing relationship. In the 10th track "Gone, Gone / Thank You," Tyler lets go of this relationship which seems to have a toxic effect on him. While he is sad, he is also grateful that "At least I had it (Uh) instead of never."
11th track, "I Don't Love You Anymore" is Tyler's self-realization that he does not want to continue this war. He decides to let go, convincing himself that he does not love her anymore. The last song of 'IGOR' album is titled "Are We Still Friends?' a question being pondered by Tyler if he and his ex can remain friends.
The songs on the album complete the circle of falling in and out of love, bringing Tyler to ground zero again. Repeat!
What do you think about this brand new album by Tyler, The Creator? What are your favourite songs? Let us know in the comments below.