Just a week ahead of the release of her debut studio album, Olivia Rodrigo is releasing yet another track off of her album. This one is titled "good 4 u" and likely will drop with a brand new music video as well. The song is about Olivia trying to cope up with the fact that her ex-lover has moved on from their relationship so fast.
Olivia Rodrigo announced her debut studio album 'Sour' following the massive success she gained with her debut single "driver's license." She followed up this success with another single "deja vu." Announcing the new album, she commented "alsoooooo i f*cked around and made an album. i'm so proud of it."
Releasing the song, Olivia Rodrigo shared the inspiration behind the lyrics and the music video; "It's a super angsty song inspired by some of my favorite pop punk bands. It's one of my favorite songs on the record and I really hope you love it. Oh, and there's also a sick music video for it. My friend Petra Collins directed it. We wanted to pay homage to the iconic feminist camp horror movies we love."
In the music video, the last part, Olivia channels the cult classic movie 'Jennifer's Body' where Megan Fox dips herself in a lake looking straight at the camera with killer eyes.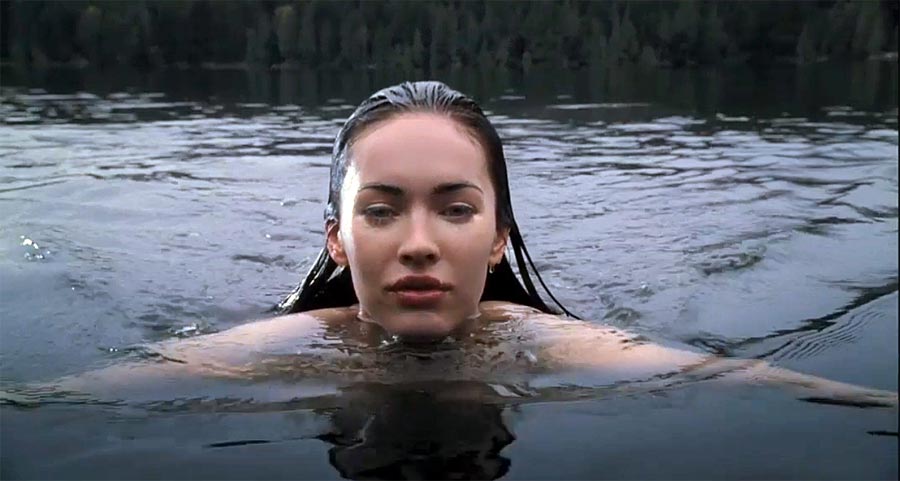 Watch "good 4 u" Music Video by Olivia Rodrigo
"good 4 u" Lyrics Meaning and Song Review
Verse 1
Right to the business at the very beginning of the song as Olivia Rodrigo sings how she is not so okay with her ex-lover moving on so easily. Apparently, it only took him a couple of weeks to find a new girlfriend and get cozy with her. Meanwhile, Olivia is still contemplating if their relationship actually meant something. She remembers how he promised her the entire world and those words vanished into nothing in the end. The singer can only hope he will be a better person for her new girlfriend. How genuine is this? We are not sure!
Chorus
In the chorus of the song, Olivia sings she is happy for him and it's good for him that he was able to find happiness so soon. He looks happy and healthy while she is a crying mess still. Olivia is still in the recovery process and the guy is living his life.
Verse 2
In the second verse, we learn more lore about this guy. His career is taking off and most importantly he bought a new car. This has some serious ties with Olivia's global debut hit "Driver's License." In this song, she sings how she obtained the driving license because she wanted to drive with him around town. So, he did not have a license nor a car. Olivia also learns that he has already moved on when she obtained her driver's license making her drive around by herself. On "good 4 u" we learn that he has a new car which also means that he has his own driver's license now. So, he is already doing things for the new girl that he did not do for Olivia. This has to hurt!
Bridge
In these lyrics, Olivia is confused if she is the one with the problem. She wonders if she is too emotional or quickly moving on is what everyone is doing these days. Maybe, apathy or lack of feelings for each other is the new normal. Who knows!
Is it only us that "good 4 u" gives some serious Avril Lavinge vibes?
It is clear that Olivia Rodrigo is not done with emotional breakup anthems since her debut release. What are your thoughts on the song? Let us know in the comments below. Check out the complete lyrics of the song on Genius.