Taylor Swift new song is coming up, everybody. Taylor uploaded a couple of photos on her Facebook fan page to announce this. Well, she didn't officially announce it, but the hints were pretty obvious this time. Here are the two pictures she uploaded..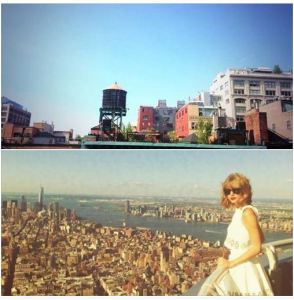 The two pictures both show New York City sights. So as per the leaked 1989 tack listing there is a song called 'Welcome to New York City'. So this could very well be that song. Also this is the track number 01 as per the leaked track listing and iTunes did something to suggest that it is in fact the track number 01 is coming up next.

If you look closer you will see that all unreleased tracks are given a weird time stamp of 0.08 seconds. This is obviously a glitch or something, but that's how it is. A couple of days back Track 1 had the same time stamp as 0.08 seconds. So now it has cleared up and displays an accurate time duration. So looks like it is preparing for the showcase. If that is the case, it is in fact the track number 1 from 1989 is being released.
Along with the New York City pictures, Taylor captioned them,
"Heads up! Something's happening on iTunes at around 11:59pm EST Monday night..
Available worldwide:)
#1989 "
So it is pretty obvious that the Taylor Swift new song is being released on iTunes this Monday midnight. So tune into iTunes from wherever in the world you are and keep refreshing iTunes at Monday midnight to receive the latest single from Taylor Swift's 1989 album.
PS: The fans who were lucky enough to participate in 1989 Secret Sessions are very much aware of the track listing, song names and everything. But they are silent. I believe they were sworn to secrecy about everything… sigh…