Taylor Swift may be coming out of the toughest breakup she has had yet, but she is shaking it off pretty damn well. She might have taken a lesson or two from her own past relationships and decided to be strong and independent in these vulnerable situations. Taylor Swift even made a surprise appearance at a fan's wedding and performed "Blank Space" live for the couple to cherish their wedding for the lifetime.
Taylor Swift isn't much for showing off her body. She has very openly expressed that she is very conservative about showing off her navel or her belly button during her public shows and concerts. However, this did not mean that she will be hiding her belly button off-stage.
For the first time after the breakup with Calvin Harris, Taylor Swift was seen in public leaving a gym in New York. She had her usual smile on and she looks as good as ever. Take a look at the pictures below, which slightly uncover her belly button.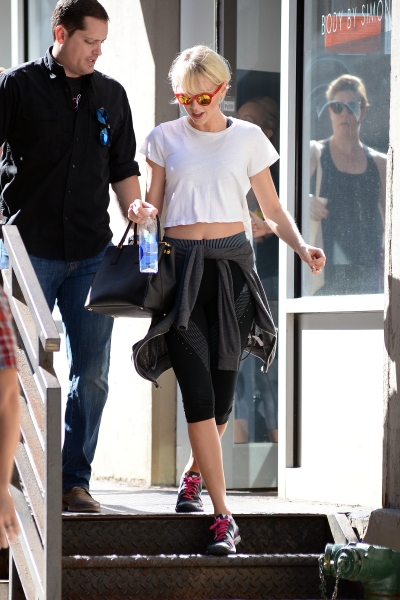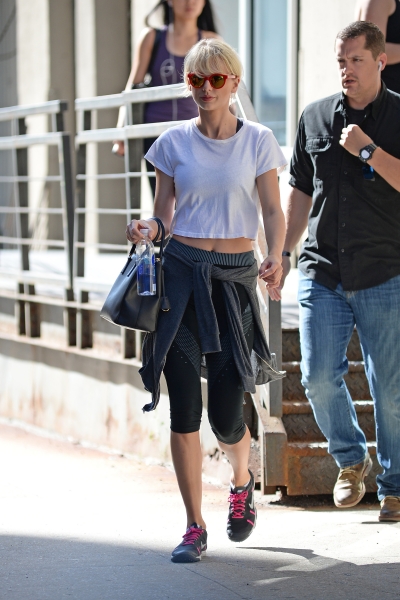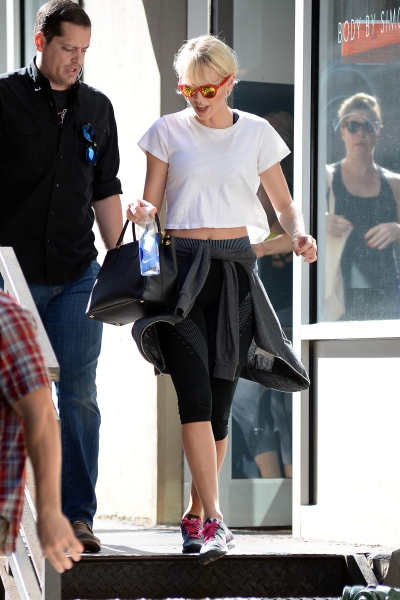 Her gorgeous smile may be hiding the crushing pain inside, but at least she is trying to move on with a positive attitude. Taylor and Calvin's breakup was so mature that the moving on part must be quite less painful for both of them.
The even better news is that there is chit chat around the web that Taylor Swift has been hitting recording studios as well. Could this mean that album number six is also in the making?
Yes, we are excited.
Either way, we wish Taylor Swift a painless recovery from the breakup and find her ever so romantically inclined until she finds her prince charming on a White Horse. We are with you, Miss Taylor!