We all have those "go-to" music that takes us to a special place when we want to. Most of these songs are embedded in ourselves from our childhoods and re-listening to them instantly triggers feelings of nostalgia. Taylor Swift is turning 30-years-old this year, and she had to say following about it;
"According to my birth certificate, I turn 30 this year. It's weird because part of me still feels 18 and part of me feels 283, but the actual age I currently am is 29. I've heard people say that your thirties are "the most fun!" So I'll definitely keep you posted on my findings on that when I know. But until then, I thought I'd share some lessons I've learned before reaching 30, because it's 2019 and sharing is caring."

Taylor Swift/Elle

And those lessons can be found in a previous article we wrote.
In the same interview, Taylor Swift spoke about the music that makes her feel young. Reaching 30, it's important to stay young at heart, and one of the best ways to do this to re-live your childhood memories.
Taylor Swift described the kind of music she is inspired to create are the ones that make you "smell the air, hear the sounds, and feel your heart race as the character's does." She gave props to American author F. Scott Fitzgerald for doing this the best.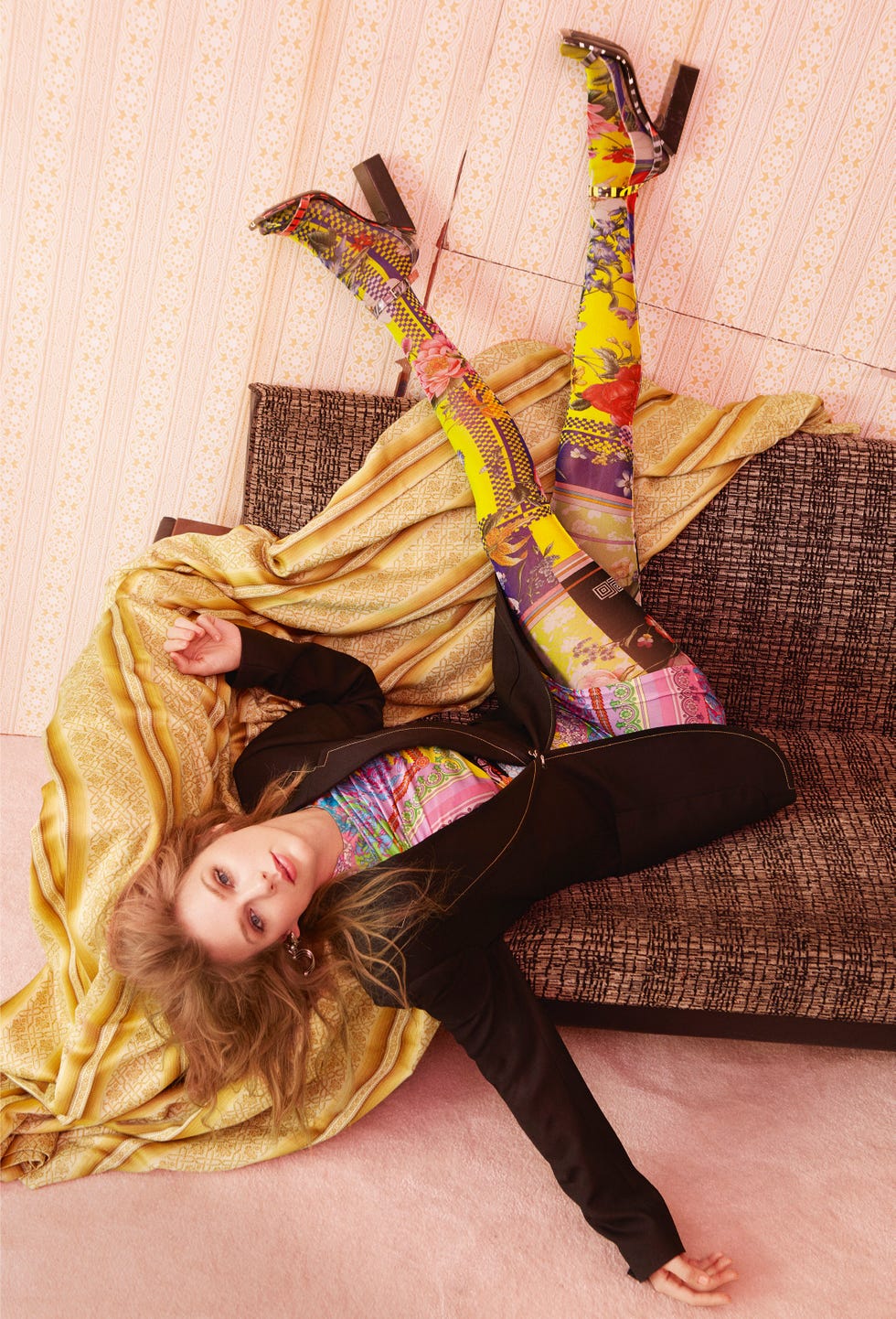 Next, Taylor Swift went on to talk about her favourtie music that takes her back to good memories. She mentions "Cowboy Take Me Away" by the Dixie Chicks as a song that throws her back to 12-years-old and sitting in her home in Pennsylvania.
Taylor Swift recalls listening to Panic! At The Disco's "I Write Sins Not Tragedies" with he BFF Abigail at the age of 16 in Tennessee. This was when Taylor Swift was kicking off her musical career as a rising Country star.
Taylor Swift recalls herself at the age of 17, listening to "How To Save a Life" by The Fray, "Breathe (2AM)" by Anna Nalick and "The Story" by Brandi Carlile. She released her self-titled debut studio album that year (2006) and explains that these songs helped maintain her sanity being "on tour for months on end."
Taylor Swift says that when she catches a break from touring, she prefers to relax at home listening to these songs and drown in the melodies and memories they spur.
Next, Taylor Swift shares the music that helped her with heartache. And she has had a lot of them. So these songs must be played and replayed and embedded in her mind.
"You Learn" by Alanis Morissette, "Put Your Records On" by Corinne Bailey Rae and "Why" by Annie Lennox have magical healing abilities for wounds of heart as per Swift.
These are the same reasons why she draws inspiration for her own songs from her personal experiences. She explains that she wants to "remember the colour of the sweater, the temperature of the air, the creak of the floorboards, the time on the clock when your heart was stolen or shattered or healed or claimed forever."
For more recent inspirations, Taylor Swift says she was mesmerized by how much of a movement songs such as "Closer" by The Chainsmokers and "Havana" by her BFF Camila Cabello were able to create in the society. She wants people to feel her songs as much as these massive hits did.
We would not be surprised if we do get hints of TS7 soon! Stay tuned…
What are your favourite songs that gives you an instant nostalgia? Comment below.
Source: Elle.com