List of All Sia Songs & Albums (Updated: July 2020)
Sia Kate Isobelle Furler better known by her stage name, Sia, is a well-known voice in the music arena for her unique vocal abilities. From an expansive vocal range and a pitch-perfect skill, she has reached fans all across the world in her career spanning for a little over ten years. In this article, we will take a look at the complete list of Sia's songs and albums in her discography.
Sia began her musical journey in the early 1990's and had a rather quite and unhighlighted career in the early years. In fact, it was not until the year 2013 with "Elastic Heart" and in the year 2014 with "Chandelier," that Sia became the focus of the spotlight. The latter more than the former songs, boosted her straight to the top of the charts. "Chandelier" rose to #6 and #8 in UK and US charts respectively. Thereafter Sia's musical spotlight only grew.
According to Chartmasters.org, Sia is one of the leading artists in online streaming. Her eight studio albums have generated over 10 million Equivalent Album Sales (EAS).
Sia is also part of the musical supergroup LSD featuring artists Labrinth, Sia and Diplo.
All Sia Songs So Far
Lead Singles
Taken for Granted (2000)
Little Man (2000)
Drink to Get Drunk (2001)
Don't Bring Me Down (2003)
Breathe Me (2004)
Where I Belong (2004)
Numb (2005)
Day Too Soon (2007)
The Girl You Lost to Cocaine (2008)
Soon We'll Be Found (2008)
Buttons (2009)
You've Changed (2009)
Under the Milkyway (2010)
Clap Your Hands (2010)
Bright Night (2010)
Elastic Heart (2013)
Chandelier (2014)
Big Girls Cry (2014)
Elastic Heart (2015)
Fire Meet Gasoline (2015)
Alive (2015)
Cheap Thrills Ft. Sean Paul (2016)
The Greatest Ft. Kendrick Lamar (2016)
Never Give Up (2016)
Angel by the Wings (2016)
Move Your Body (2017)
To Be Human Ft. Labrinth (2017)
Reaper (2017)
Free Me (2017)
Rainbow (2017)
Santa's Coming for Us (2017)
Helium Ft. David Guetta & Afrojack (2018)
Flames Ft. David Guetta (2018)
Here I Am Ft. Dolly Parton (2018)
I'm Still Here (2018)
Original (2020)
Saved My Life (2020)
Together (2020)
Singles as a Featured Artist
Destiny by Zero 7 (2001)
Somersault by Zero 7 (2004)
I'll Forget You by Lior (2008)
I Love It by Hilltop Hoods (2011)
Titanium by David Guetta (2011)
Wild Ones by Flo Rida (2011)
Wild One Two by Jack Back (2012)
She Wolf (Falling to Pieces) by David Guetta (2012)
Dim the Light by Creep (2013)
Battle Cry by Angel Haze (2014)
Guts Over Fear by Eminem (2014)
Déjà Vu by Giorgio Moroder (2015)
Golden by Travie McCoy (2015)
Bang My Head by David Guetta (2015)
Living Out Loud by Brooke Candy (2016)
Waterfall by Stargate (2017)
Dusk Till Dawn by Zayn (2017)
That's Life by 88 Keys (2018)
On by BTS (2020)
Exhale by Kenzie (2020)
Promotional Singles
Eye of the Needle (2014)
Salted Wound (2015)
Bird Set Free (2015)
One Million Bullets (2016)
Unstoppable (2016)
Unforgettable (2016)
Satisfied Ft. Miguel & Queen Latifa (2016)
Snowman (2017)
Sia Albums Discography & Tracklists
Studio Albums & Album Songs
(1) OnlySee (December 23, 1997)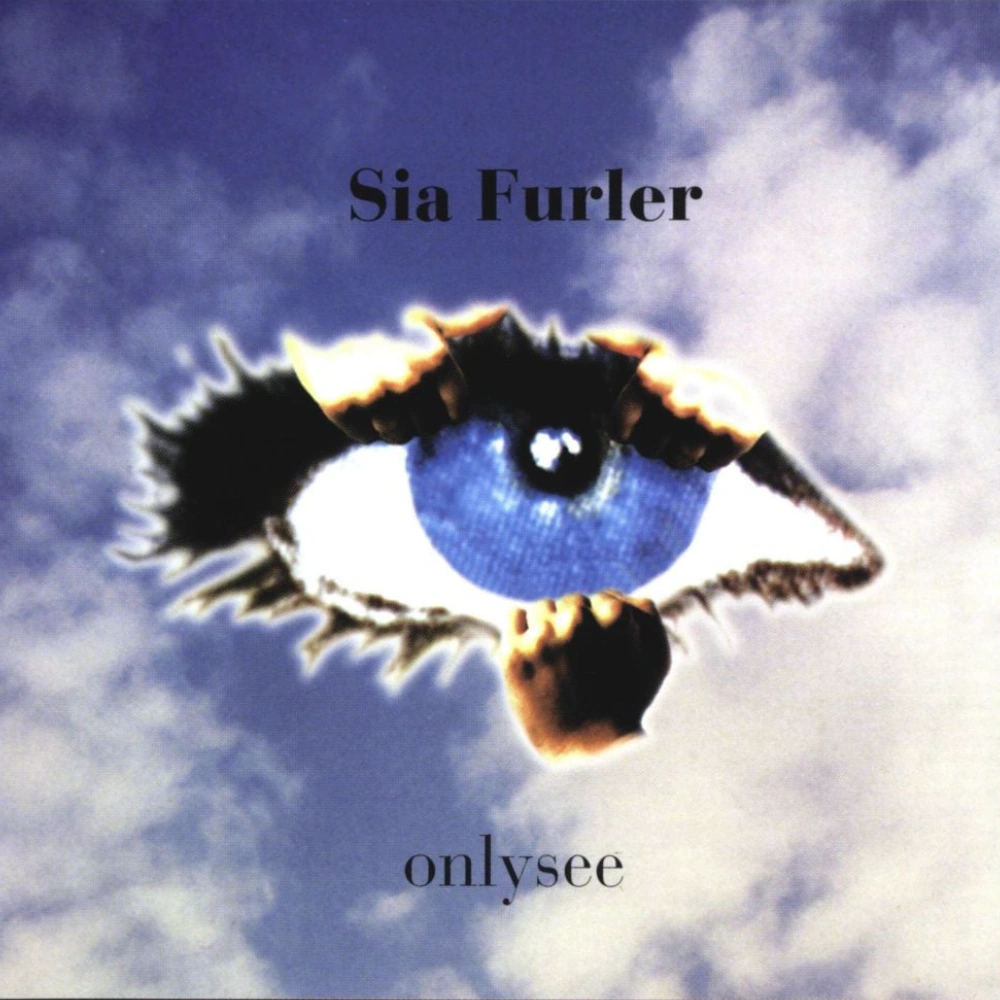 Tracklist
Don't Get Me Started
I Don't Want To Want You
OnlySee
Stories
Mad Love
A Situation
Shadow
Asrep Onosim
Take It To Heart
Beautiful Reality
Soon
One More Shot
Tripoutro
(2) Healing is Difficult (July 9, 2001)
Tracklist
Fear
Drink To Get Drunk
Taken for Granted
Blow It All Away
Get Me
I'm Not Important To You
Sober and Unkissed
Healing is Difficult
Judge Me
Little Man
Insidiously
(3) Colour the Small One (January 12, 2004)
Tracklist
Rewrite
Sunday
Breathe Me
The Bully
Sweet Potato
Don't Bring Me Down
Natale's Song
Butterflies
Moon
The Church of What's Happening Now
Numb
Where I Belong
(4) Some People Have Real Problems (January 8, 2008)
Tracklist
Little Black Sandals
Lentil
Day Too Soon
You Have Been Loved
The Girl You Lost to Cocaine
Academia
I Go to Sleep
Playground
Death by Chocolate
Soon We'll Be Found
Electric Bird
Beautiful Calm Driving
Lullaby
Buttons
(5) We Are Born (June 18, 2010)
Tracklist
The Fight
Clap Your Hands
Stop Trying
You've Changed
Be Good To Me
Bring Night
Hurting Me Now
Never Gonna Leave Me
Cloud
I'm In Here
The Co-Dependent
Big Girl Little Girl
Oh Father
Hold Me Down
I'm In Here (Piano/Vocal Version)
(6) 1000 Forms of Fear (July 4, 2014)
Tracklist
Chandelier
Big Girls Cry
Burn the Pages
Eye of the Needle
Hostage
Straight for the Knife
Fair Game
Elastic Heart
Free the Animal
Fire Meet Gasoline
Cellophane
Dressed in Black
(7) This Is Acting (January 29, 2016)
Tracklist
Bird Set Free
Alive
One Million Bullets
Move Your Body
Unstoppable
Cheap Thrills
House on Fire
Footprints
Sweet Design
Broken Glass
Space Between
Fist Fighting a Sandstorm
Summer Rain
Cheap Thrills (Remix) (Ft. Sean Paul)
Deluxe Edition
The Greatest Ft. Kendrick Lamar
Confetti
Move Your Body (Alan Walker Remix)
Midnight Decisions
Jesus Wept
The Greatest (Solo)
(8) Everyday Is Christmas (November 17, 2017)
Tracklist
Santa's Coming for Us
Candy Cane Lane
Snowflake
Ho Ho Ho
Puppies Are Forever
Sunshine
Underneath the Mistletoe
Everyday Is Christmas
Underneath the Christmas Lights
Deluxe Edition
Round and Round
Sing for My Life
My Old Santa Claus
(9) Reasonable Woman (Expected: 2021)
Tracklist (Unconfirmed)
Together
Courage to Change
Hey Boy
So there it is… a full list of songs and albums by Sia Furler from her career spanning across 10 years. However, we feel that the best is yet to come.
Stay tuned with Justrandomthings music community for updates on more songs and albums by Sia as and when they release.