Felix Arvid Ulf Kjellberg or better known by his YouTube personality PewDiePie is no stranger to music. He has been releasing comedic tracks and diss tracks all throughout his career. The latest addition to his musical works is "Coco," a diss track aimed at the 'Cocomelon' YouTube channel.
PewDiePie vs Cocomelon is a subscriber count war that originated in June 2020. PewDiePie is the single largest individual content creator on YouTube with over 109 million subscribers. Cocomelon is a children's nursery rhymes channel that has amassed over 105 million subscribers as of today.
We saw a similar sub-war in late 2018 when PewDiePie was overtaken by T-Series music channel to become the single largest channel on YouTube. PewDiePie released a diss track aimed at T-Series named "B*tch Lasagna" at the height of the sub-war. However, despite a world of fans behind Pewds, T-Series surpassed PewDiePie to become the first channel to reach 100 million subscribers on YouTube, and today sits at a comfortable lead of 172 million subscribers.
PewDiePie released a music video for "Coco" along with the song premiere on February 14, 2021. The video includes PewDiePie singing to a bunch of kids and destroying watermelons in the most ruthless ways possible.
Watch "Coco" Music Video by PewDiePie
"Coco" Lyrics Meaning and Song Review
All the lyrics in the song are focused at dissing the Cocomelon YouTube channel. And PewDiePie does not hold back when it comes to some explicit curses–yes, infront of the kids! (I'm sure curses were done away from the kids and merged later).
PewDiePie calls out Cocomelon's videos as being 'cringe' and unfunny. And he also disses the big watermelon head which is the profile icon used by the channel.
However, the more hilarious part about "Coco" by PewDiePie is his disses as rapper Tekashi 6ix9ine. He gets dragged in between this war thanks to his reputation of being a 'snitch,' a label he earned back in early 2020. PewDiePie warns the kids not to be a snitch like 6ix9ine. PewDiePie also calls 6ix9ine a 'rainbow b*tch' for his multicolored hairstyle.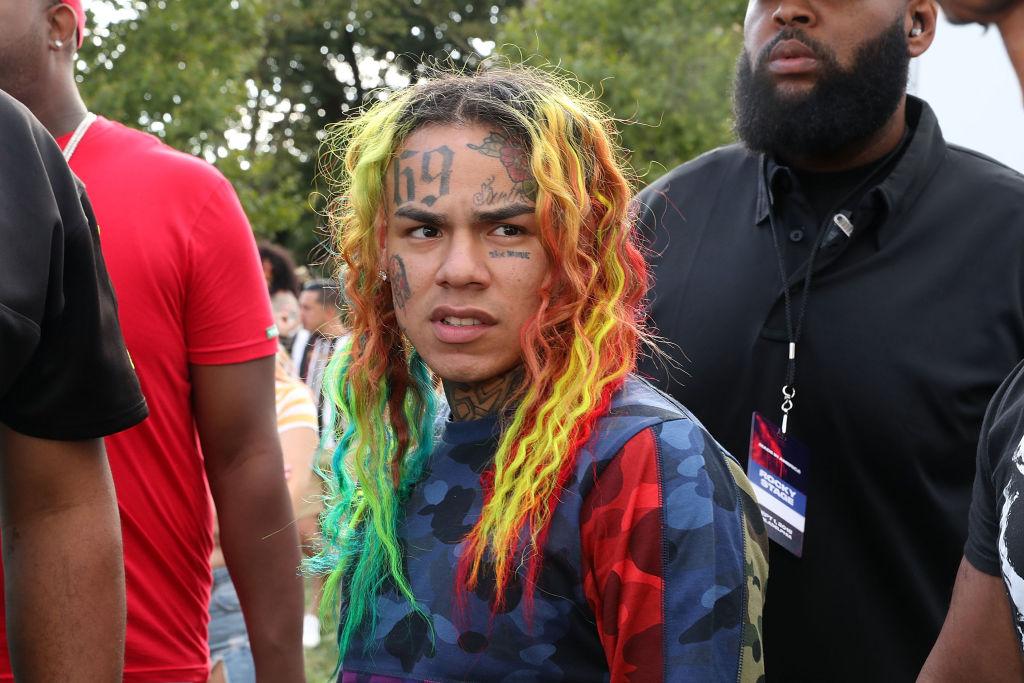 In the second verse of "Coco," PewDiePie gets more ruthless. He destroys some of the kids' fantasies such as Santa being real and how their moms lie when she says 'you're a smart kid.' Even worse is "Your dog is not in Heaven, he is rotting in the yard."
Maybe even worse is Pewd's threat to spoil the infamous children's fantasy book series 'Harry Potter' by J. K. Rowling.
Pewds still doesn't let go of 6ix9ine;
Don't eat lead paint or you'll cry, cry, cry
Then your brain will end up like 6ix9ine-9ine-9ine
In the outro of the song, Pewds plays on a classic line by Eminem; "I'm just playin' Coco, you know I love you." Eminem has used a similar sentence in many of his raged diss tracks such as "White America," in which he disses the corrupt American politics, "My Mom," in which he disses his mother, "Killshot," in which he disses Machine Gun Kelly, and several more tracks.
But Pewds specifically calls out 6ix9in; "I challenge you in a legal fight." This is probably a fight PewDiePie can afford to take given the legal history of the rapper.
What do you think about this diss track by PewDiePie? Drop a comment below. Check out the complete lyrics on Genius.
Update:
"Coco" music video has been taken down by YouTube for some reason.
PewDiePie also talked about why he chose to diss 6ix9ine in his song; "I just don't like him." We feel you!