Eminem has finally responded to Machine Gun Kelly for "Rap Devil." Eminem appeared on an interview with Sway Calloway on Shade 45 a few days back and talked about the ongoing feuds with Joe Budden and Machine Gun Kelly. There, Eminem said that he would sit back for a minute and think about what his next move is going to be. Marshall Mathers did not even slightly hint at a reply diss track dropping for Machine Gun Kelly during the interview. However, much like the surprise album 'Kamikaze,' Eminem has released his new song "KILLSHOT" possibly aiming at ending MGK. Let's explore.
The cover art for "KILLSHOT" features a black and white drawing of MGK inside of a gun scope. The target is at his head and his eyes are already crossed in red, indicating death.
Lyrics Review and Song Meaning of "KILLSHOT" by Eminem
Intro
The intro of "KILLSHOT" is Eminem addressing some remarks made by MGK on "Rap Devil" in response to Eminem's call out in "Not Alike" from 'Kamikaze.'
Eminem takes a very laid-back approach in responding to some comments made by MGK in these lyrics.
Verse
There is only one verse on "KILLSHOT" and it is clear that Eminem did not intend on creating a 'song' with this reply diss track. This song is purely a diss and Em shares all his thoughts on this verse.
MGK called out Eminem not being able to get the mobile number of Rihanna referring to the time there were almost rumours that Em and Rihanna were dating during 'The Monster Tour' back in 2014. Eminem responds to this by asking MGK to check Rihanna's neck for love bites AKA hickeys.
Eminem says he is perplexed at the alleged 'diss' made by MGK as he goes on to call Eminem a 'G.O.A.T' in one line and bash him on the others in "Rap Devil." The Em goes on to say that he was watching '8 Mile' on his NordicTrack, to show that he is as healthy as ever, in response to MGK praying Em not to have a heart attack after listening to his diss.
The next line "Here's that autograph for your daughter, I wrote it on a Starter cap" is a direct reference to Em's hit track "Stan" which speaks about an obsessed fan. The only difference in this line from the original in "Stan" is the replacement of the word "daughter" in place of "brother." Machine Gun Kelly has a 10-year-old daughter named Casie Colson Baker. Indirectly, Eminem calls MGK a 'Stan,' and an obsessed one at that as well. MGK released the "Rap Devil" diss merely after 3 days of releasing the 'Kamikaze' album.
Eminem calls MGK 'son' and 'Stan' in the next lines and says that 'dad' (Eminem) is not mad at his attempt to diss him.
MGK called out Eminem's appearance several times on "Rap Devil." He called Eminem's beard "weird." On "KILLSHOT," Eminem does not forget to bring up MGK's 'man bun,' and how he named himself after a gun having a man bun!
Eminem Unleashes Full Wrath in "KILLSHOT"
Eminem says MGK's loud mouth made the giant wake up. His eyes are open and the smoke is turned to fire now.
"Rap Devil" was undoubtedly a good attempt of a diss track from MGK. However, if that is the best he can do, he needs to watch his back now, as warned by Bizarre. Because, Eminem says that if MGK thinks that he got Em with "Rap Devil," Em promises that the shot barely grazed him. And a wounded tiger is much more ruthless!
Eminem also presents his dominance over the music industry by saying that one call to Interscope records and MGK will be out of a record label. Eminem has been signed to Interscope since 1999.
The Rap God called his reasons for dissing MGK on "Not Alike" to be due to 'petty reasons.' So now he says, before MGK's career fades away, let us see who can out-petty who. Indirectly Em is calling MGK's reasons to diss him 'petty' as well.
The next two lines of "KILLSHOT" would hurt MGK. Eminem responds to being called '46-years old' and 'probably should retire' from the game in "Rap Devil." However, Eminem spins this on MGK's head by saying at 45-years-old, Eminem is still out-selling MGK in albums and singles. And by the age of 29, MGK is 29-years-old in April 2019, Eminem had 3 multi-platinum selling albums. 'The Slim Shady LP,' 'The Marshall Mathers LP' and 'The Eminem Show' has all been recorded multi-platinum in sales. 'The Eminem Show' had sold 30 million copies, marking it one of the best selling albums ever. In contrary, MGK has managed to sell less than half a million copies from a total of three studio albums.
Congratulations to @Eminem! 107.5 million song awards. Three Diamond Songs. #RIAATopCertified https://t.co/sXt0Fz6Ke9 pic.twitter.com/Df9rxfC1BS

— RIAA (@RIAA) February 28, 2018
In "Rap Devil," MGK complains that Eminem is trying to sabotage his career, where he is merely trying to provide for his daughter. To this Eminem responded in the interview with Sway that he does not give a f about MGK's career. Em says that he would never steal food from a daughter's mouth, being a father of a daughter himself.
Eminem also makes fun of the music video released for "Rap Devil" in which MGK is seen holding a bowl of something and eating out of it. Em mocks this irrelevant addition to the video.
Eminem Corrects MGK's Facts on Eminem's Discography
In "Rap Devil," MGK calls out Eminem's last four albums to 'suck.' In the same song, he also says that Em should go back to 'Recovery' album, alluding that it does not 'suck.' However, Eminem's last four albums are 'Kamikaze,' 'Revival,' 'The Marshall Mathers LP2' and 'Recovery.'
Eminem goes on to call MGK a 'lil kid' who dug his own grave in the music video for "Rap Devil." Em also says he has more fans in MGK's hometown than MGK has. This is probably true, considering Eminem has 88 million fans on Facebook whereas Machine Gun Kelly has 5 million.
Marshall puts MGK in a league of women in the music industry. Taylor Swift and Iggy Azalea become Em's targets for comparing MGK's blonde and pale white looks.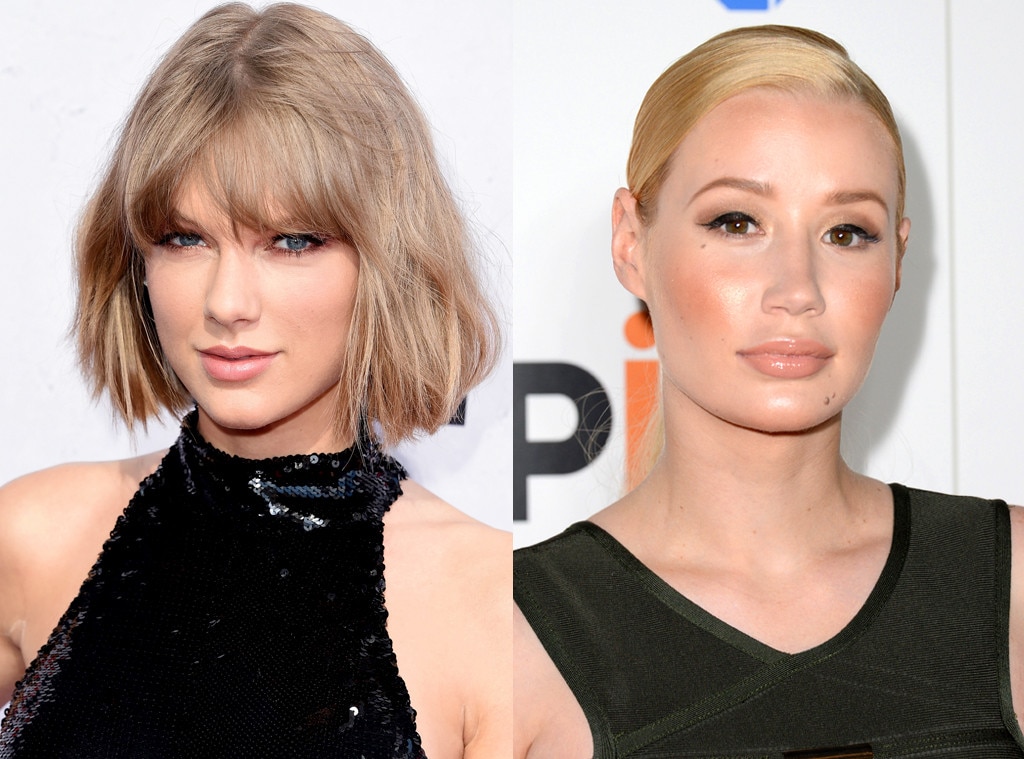 Next, Eminem says MGK's name will go in history right next to the graves of Ja Rule and Benzino, whose careers Eminem has ended in beefs. Both of these artists brought in Eminem's daughter-Hailie's name into the beefs and got lyrically murdered for it. MGK, too, Tweeted about Hailie back in 2012 about how "hot" Hailie looks at the age of 16.
"My biggest flops are your greatest hits"
The above line alludes to the 'Revival' album, which most consider being a failure. However, 'Revival' is a platinum-certified album in sales in many countries. MGK's best-selling albums 'Lace Up' in 2012 and 'Bloom' in 2017 have only been certified Gold by RIAA.
[polldaddy poll=10107678]
Eminem also says that MGK is using him name a clickbait to bring in a few more dollars. "Rap Devil" diss was initially titled with an additional "Eminem Diss" bit, which was later removed. Em says right now, this moment when everybody is talking about Eminem vs MGK, is the biggest highlight of his career. So Em asks MGK to enjoy this moment. Em also says that Eminem had to give MGK a career first, in order to destroy it later in "KILLSHOT" diss.
Eminem gives a "B" for effort on "Rap Devil" diss.
Eminem uses his alter-ego 'Shady' to clever use to say that MGK will always be in the shadow (shade) of him.
"KILLSHOT" also alludes back to G-Eazy reigniting relationship rumours with MGK's ex-girlfriend Halsey. And Eminem says MGK is angry because some other rapper is having sex with his ex-gf.
MGK dissed Eminem's sense of fashion in "Rap Devil" and now Eminem disses MGK's sense of rap in "KILLSHOT." He also thanks MGK for his diss because now he can truly justify releasing "Not Alike."
In the next lines of "KILLSHOT," Eminem says Diddy is blowing up MGK in higher proportions than he really deserves. Em also suggests that Diddy got 2Pac murdered.
In the last few lines, Eminem tries to prove that MGK is a 'Stan' at heart. His blonde hair, earrings and claims that he is the greatest sound more like trying to be Em. However, Eminem assures that he is nothing like Marshall Mathers. In the last line, Eminem's final request to MGK is to leave his daughter out of all of this.
Outro
Resembles "Kill You" song from 'The Marshall Mathers LP' outro.
There you have it. A full analysis of the much awaited Eminem response to Machine Gun Kelly.
Let us know what you think about "KILLSHOT" and how well you think Eminem responded to MGK. Who is having an upper hand after two disses?
Listen to MGK Diss "KILLSHOT" by Eminem
Full Lyrics to "KILLSHOT" by Eminem