For the past couple of months (ever since we started this blog), we have done one thing consistently. And that is report music album leaks for pretty much every album that came out since. This was common for Taylor Swift's '1989', Eminem's 'Shady XV', Fall Out Boy's 'America Beauty / American Psycho' and the list goes on. Even the oh-so-powerful Madonna couldn't stop the leak of her 'Rebel Heart' album. And today, we have yet another leak and another humble request for the fans to stay out of the leak.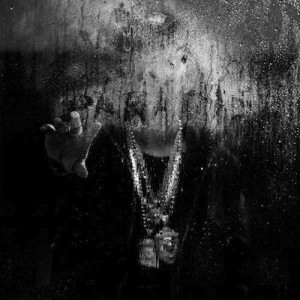 'Dark Sky Paradise' Leaked Out 5 Days Before Scheduled Release
'Dark Sky Paradise' is Big Sean's third studio album effort and quite honestly, it's proving to be a very impressive album. However, nothing stopped the album from leaking online days before the official release. This has been the trend and when 'Rebel Heart' and 'Full Speed' albums leaked we discussed how easily a leak could happen and how hardly it could hit an artist. It wouldn't matter if the leak didn't affect album sales–but in reality it does. So we humbly request Big Sean's fans not to download the leak, and even if you do, make sure you buy a copy of the album when it comes out on Feb 24.
---
Buy Big Sean's 'Dark Sky Paradise' Album on iTunes / Amazon
---
Big Sean has been releasing singles off of the album for the past few weeks and we are very impressed with them. "One Man Can Change The World" featuring Kanye West and John Legend, especially blew us away. "Blessings" has been very impressive too.
The 15-track deluxe edition of 'Dark Sky Paradise' is on download sites for free and we encourage you to hold on for a few more days and support Big Sean for his hard work. There are quite a lot of collaborations on this album, such as Lil Wayne, Jhene Aiko, Chris Brown, E-40, Kanye West, John Legend, Drake, PARTYNEXTDOOR and Ariana Grande. Those talents don't come for free onto an album, ok maybe except for Ariana Grande. So if you justify your illegal download as 'it's ok he has money', you are wrong.
We are very excited for this album and we will hold off listening to it until the official album releases. I hope you all will do the same.
Our Little Tip to Artists:
We all know of the latest surprise album released by Drake just a few days ago. 'If You're Reading This It's Too Late' album was released out of nowhere and was received very well by the music world. We recently heard that it is heading towards top of Billboard 200 and could very possibly take over Taylor Swift's '1989'. So despite being a surprise attack, the album has been a huge success. And what's more? It didn't leak before the release.
All the preparation for an album release is the definite cause for a leak. So there is less to none chances of leaking a surprise album. I don't know how easy or difficult it is to do what Drake did and Beyonce did (last year), but that seems like a probable way to tread if you don't want your albums leaked.