The latest album leak has occurred. The first album leak of 2015 is of "American Beauty / American Psycho" album by American rock band Fall Out Boy. This is the 6th studio album of Fall Out Boy and a heavily anticipated album of 2015. The original release date of the album was set on January 20, 2015 and three days prior to that, the leak has happened. It may overjoy some fans to be able to listen to a new Fall Out Boy track long after their last studio album release "Save Rock and Roll" in 2013. However from an artists' perspective these are very gloomy signs for the music industry.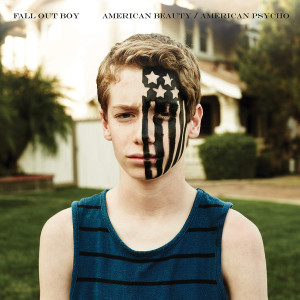 ---
 Buy Fall Out Boy's Latest Album "American Beauty / American Psycho" on iTunes / Amazon
---
The torrent leak mentions the leaked source as 'iTunes' store, which seems to be quite impossible. In contrast what they meant could be the leaked album is of iTunes quality, which is still unsettling to artists, how did an iTunes-quality version of the full album get leaked?.
How Does a New Album Leak Online Before It's Official Release?
I can imagine a couple dozen ways an album could leak before it is officially released to the market. There are at least a couple hundred personnel involved in getting a new album ready to be premiered. Shipping, warehousing, packaging, labeling and so it goes. It is interesting to see that every album leaked so far, so did in the final week before it's release. So I can come to a logical conclusion that the albums are getting leaked in the final steps of prepping them for public release. This includes getting new album CDs stocked in supermarkets, music stores and preparing shipments for pre-orders. So any person involved in any stage of the above process could easily steal a CD and make a copy of it and even return it (which is not necessary since nobody will notice one CD missing out of thousands).
JustRandomThings' Kind Request to All the Fans
Do download the leak! Yes, you heard it correct. Do download the leak and enjoy your artists' latest music. But ALSO do buy the album when it officially releases. I guess that would minimize the damage done to the hard working musicians. In this case, "American Beauty / American Psycho" album leaked just three days prior to the original release date, so just wait three more days. If you download the illegal copy of the album, you are further encouraging the leaks which is not a good trend for the artists. 5 singles has been released off of "American Beauty / American Psycho", and keep listening to them for just three more days, I'm pretty sure your favorite rock band Fall Out Boy will immensely appreciate it if you buy a legal album copy. It's just $10.