Among the busy '1989 World Tour' schedules, Taylor Swift found some free time to get back to her modeling talents. Well, she isn't a model, but after so many gorgeous photoshoots, we sure do wish she was one. She has all the assets to be one-tall legs, an expressive face, beauty, wits, charm and the whole package.
The latest magazine appearance by Taylor Swift happened in the November 2015 issue of Vogue Australia magazine. Taylor Swift posed for several pictures which look extremely hot and sassy and beautiful at the same time. Taylor is seen wearing some classy floral gowns-loosely and revealing her bra. Her poses are sexually suggestive-not too graphic-but just to arouse our curiosity. Take a look at the hot pictures below.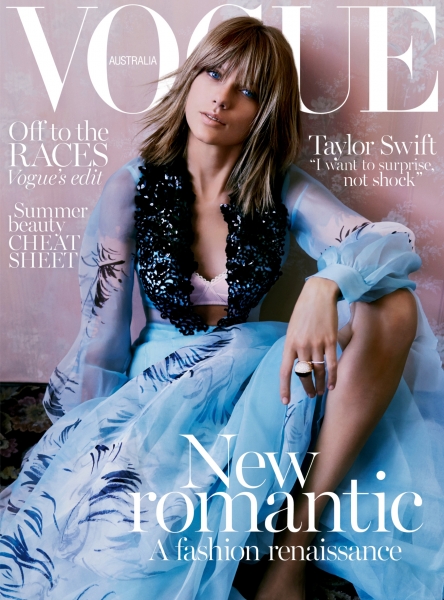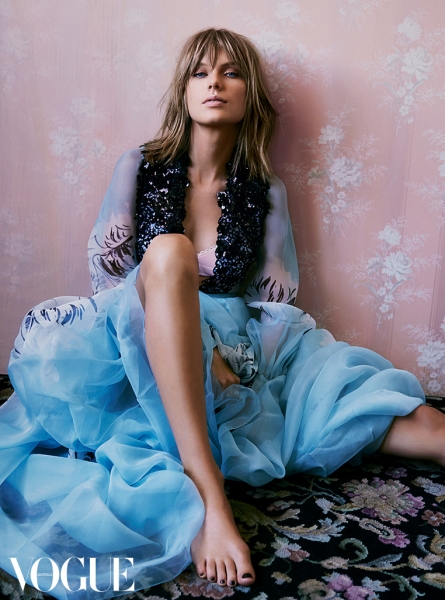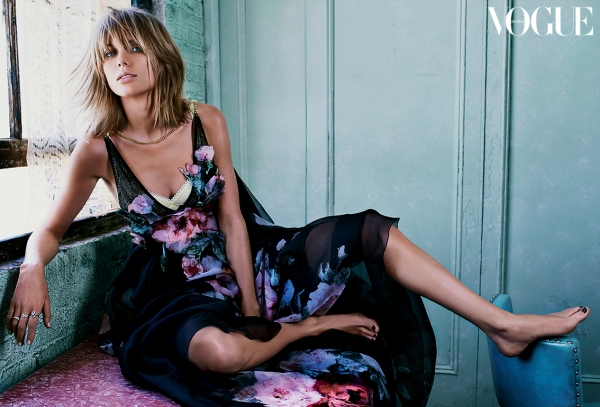 Make sure to leave a comment if you think she is the most beautiful artist in Pop right now. Share the article with your Swifties.